What do actor Robert Redford and Seattle Seahawks' Richard Sherman have in common? Give up? They're going to Adobe Summit 2014 between March 24 and 28 in beautiful Salt Lake City and so are we! Adobe Summit is one our favorite tradeshows and we are a proud Gold Sponsor of Adobe's premier digital marketing conference. Every year, Adobe brings together creative minds to share ideas on the challenges marketers are facing right now. And it never disappoints.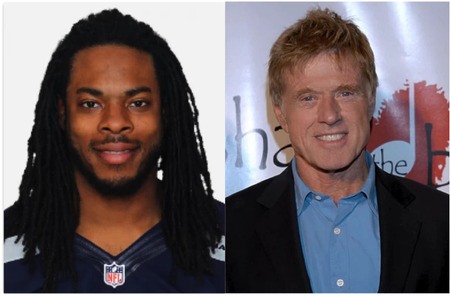 CEO Jim Yu & SAS Technologies talk content at Summit
This year, the agenda is jam-packed with topics from personalization and cross-channel campaign management to hands-on labs (and let's not forget the ski day at Canyons Resort). Companies like Kickstarter, Redbox and Ford Motor Company are just a few of the brands that will be sharing digital marketing insights at Adobe Summit. BrightEdge's Jim Yu will also be present in a discussion on how technology empowers content writers, and we're pleased to be alongside Shane Herrell of SAS for that talk. Hope to see you at the session at 2 PM on Wednesday, 2 PM in Room 250EF.
We are launching powerful innovations at Summit
If you're heading to Adobe Summit, please stop by our booth to say hi. We'll be at Booth 717, and we unveil the latest technology innovations we've been working on. Without giving too much away, be sure that we are announcing significant updates that will take SEO and content marketing to a new level. If you need an indication of what you can expect, simply look at all the innovation we delivered in previous releases.
We are proud to be a strategic Adobe Partner
You may already know that Adobe is also a valued partner with BrightEdge, and has been for years. Back in 2011, we announced that Adobe technology would integrate with BrightEdge to offer more thorough analytics data. With that integration, BrightEdge customers have access to Adobe SiteCatalyst and Adobe SearchCenter for all major search engines including Google, Yahoo, Bing, Yandex and Baidu in global markets. Adobe customers can make the most of the huge organic search opportunity by publishing content that is optimized for search from day one. This is possible thanks to BrightEdge Content Optimizer available right within the enterprise grade CMS Adobe Experience Manager. And Adobe uses BrightEdge tools exclusively for their SEO. Find out more about how our tools are helping Adobe, too.
We hope to see you at Adobe Summit.