Which iconic brand is named after a creek, which ran behind a founder's home in Los Altos, California? Which company is the ranked second among the list of Fortune World's Most Admired Software Companies for 2012?
Which company created the file format that is now the gold standard for accessing documents independent of application software, hardware, and operating systems? Well, the last question is a give-away - the file format is PDF and the company in question is Adobe. We are proud of our association with Adobe, one of the most reputed and most innovative global brands - Adobe is a BrightEdge customer and partner.
Adobe Uses BrightEdge For Global Enterprise SEO Success
Adobe's online marketing is among the most sophisticated across industries. Here are some stats about online marketing at Adobe:
70% of total Adobe marketing spend is on online marketing
Adobe online marketing spans 30+ domains, subdomains, & microsites, 1.8M pages, 10M keywords, 14K ad copy rotations and 1000+ landing pages.
Adobe is a truly global company with more than half of its revenue earned outside the United States.
Adobe leans on BrightEdge for global SEO success and we are so excited to be an integral part of Adobe's advanced marketing machine. We provide Adobe with the ultimate insight into SEO, managing PPC and SEO together, and driving greater impact of Facebook and Twitter on SEO. Don't just take it from us - hear Dave Lloyd, Global SEO Manager of Adobe talk about it on the sidelines of BrightEdge Share12:
Adobe & BrightEdge Partnership Helps Companies Manage PPC & SEO Together
BrightEdge is an Adobe-certified integration partner. We integrate with the Adobe Digital Marketing Suite including Adobe SiteCatalyst and Adobe SearchCenter+ via Adobe's latest integration API, Genesis 3.0. Joint customers of Adobe & BrightEdge are able to drive greater total ROI from PPC and SEO through side-by-side insights into BrightEdge SEO performance metrics, Adobe web analytics, and both organic and paid search results across both companies.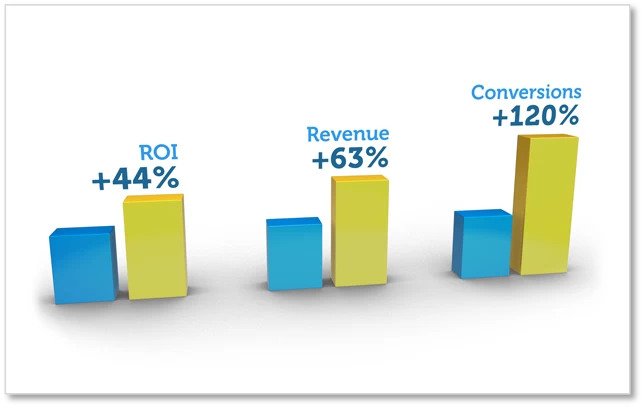 This integration is a powerful tool for companies seeking to optimize their SEO and PPC channels together. For example, the digital marketing leader for agency HeBS Digital used Adobe-BrightEdge integration to drive a 63% increase in revenue from online reservations for Loews Hotels.
Adobe-BrightEdge Relationship - A Win For Our Customers
Our close relationship with Adobe is a huge win for our customer community. Addressing the needs of one of the most advanced marketing teams will lead to even greater BrightEdge SEO Innovations. Our integration partnership will ensure that our customers will continue to drive cross-channel ROI as user preferences change and the digital marketing landscape evolves. The real winner in everything we do, as always, is the BrightEdge customer! Take our digital marketing quiz to test your knowledge and your understanding of becoming a digital marketing leader yourself.