Since BrightEdge began and launched the industry's first Enterprise SEO platform, we have been pioneering how our marketers approach SEO. The foundation we have built at BrightEdge grows stronger. We have surpassed $100 million in revenue, work with over 57% of Fortune 100, and have over 8,500 brands utilizing BrightEdge. All using (our own) best-of-breed data, and all in one unified platform.
At BrightEdge, innovation is at the heart of everything we do.
This started with building the Data Cube and inventing the industry's first technology to measure share of voice (SOV) in SEO. As we grew, we connected data pipes from hundreds of systems for thousands of customers with BrightEdge Connect. With BrightEdge Instant, we took SEO real-time, and with BrightEdge Autopilot, we brought the only proven self-driving SEO AI technology to market.
Today we are taking this even further.
Over the last 12 months, we have seen a 3X adoption of our AI products, and it is incredible to think of how Autopilot alone has uplifted performance for our customers by an average of 65%.
From taxonomy, internal linking, metadata optimization, and the detection and automated fixing of site errors, Autopilot has helped over 2,000 brands across every type of industry.
60% increase in page views per visit
21% more keywords on Page 1 rankings.
2X increase in conversions
28% improvement in ad quality score.
104m images automatically optimized daily.
35% of pages with faster mobile page speeds.
As we shift to an AI-First company, we are perfectly positioned to help marketers capitalize on the Generative AI journey opportunity.
Now is the time to hyper-accelerate innovation in this area.
With a 120-strong specialized engineer team and plans to double our R&D investments via BrightEdge Labs, we're gearing up for even more breakthrough technology.
This is a transformative period for our industry, and to take full advantage of this, I am very excited to be driving innovation and Generative AI advancements in the industry, as Founder and Executive Chairman.
As I focus on driving innovation in partnership with our engineering team, customers, and key partners, I'm delighted to announce the appointment of Krish Kumar as the CEO of BrightEdge.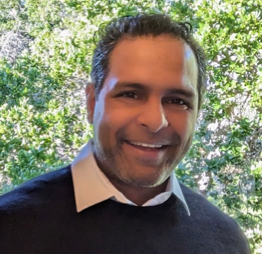 Krish's leadership over the last five years, and deep understanding of our market and the digital marketing landscape, has been a cornerstone of our growth. With Krish at the helm of company operations, we will break even more new ground.
Krish and I will work closely together, each attending to pivotal facets of our business to propel our customers on their AI journeys.
The future of search lies in the fusion of SEO, content, and Generative AI.
As we continue to take our propel the market to new levels, I look forward to helping drive and launch more ground-breaking innovations that will continue to shape the future of SEO.
Thank you all for being an indispensable part of BrightEdge's journey.
Jim Yu
Founder and Executive Chairman, BrightEdge
Read more on our AI Journey and Innovations
10 Years of Innovation: BrightEdge Accelerates Its Journey as an AI-First Company
BrightEdge Already Uses Components of GPT in Autopilot
Read more industry thought leadership in the media
Use of AI for SEO and content to grow 5x - Compounding SEO Benefits, SearchEngineLand
Google SGE 'Experiment' Gives SEO Professionals a Critical Role, MediaPost
How AI Will Impact SEO, Marketing AI Institute