Performing a keyword analysis as you develop your content can help you accurately target your intended customers and create material that resonates with their interests and needs. When performed correctly, a keyword analysis will help you identify topics that your targeted customers want to read, effectively weeding out those who have no interest in making a purchase.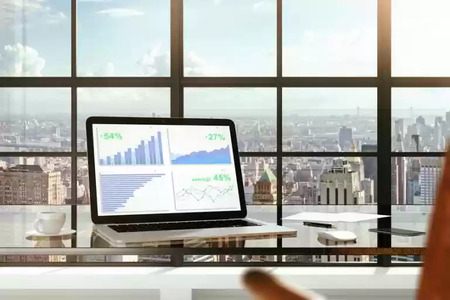 An estimated 67 percent of the buyer's journey is now believed to take place online. Additionally, 94 percent of B2B buyers and 81 percent of customers say that they do research online before making a purchase. Effective keyword analysis will help you connect with this online audience, inviting them to get to know your brand and enter your sales funnel. As you prepare to perform your keyword research, you should understand what needs to be uncovered and how you can measure the results of your efforts moving forward. Here is how to perform an effective keyword analysis.
What do I want to learn from my keyword analysis?
There are a few main areas where you should focus on analyzing your keywords. By uncovering the answers to these central questions, you will gain a far better understanding of how well a particular keyword will work for you and your marketing goals.
Is this keyword valuable for the right audience?
The keywords that you use should address topics that your target audience finds valuable. Gaining traffic is not enough to have strong conversions. The topics that you cover should attract the people most likely to be interested in your products.
For example, if you are a plumber, writing articles that are highly technical about the right configurations of piping might end up attracting more competitors - who are interested in maximizing the efficiency of their services - than customers - who are not likely to configure their own pipes.
Understanding whether the keyword attracts the right audience is a multi-faceted process. It can be helpful to look at content you have developed around related keywords. Look for trends in the pieces that attract customers that convert. You can also look at the top-ranking websites for a given keyword and see the audience that they are geared towards. See if those particular sites are written for members of your target audience.
You can be confident that the top-ranking sites have proven themselves to be attractive to those entering the keyword into the search engine. Therefore, if they are written for your target audience, you know this keyword will be valuable. The BrightEdge platform makes it easy to analyze the top 10 ranking pages.

Do I have a reasonable expectation of my site ranking highly for this keyword?
Your keyword analysis should also explore whether or not your site can reasonably expect to achieve a high, first-page ranking for this keyword. Certain keywords might have a great value for your organization, but your site does not have the domain authority to achieve the ranking needed to attract the right attention. It is important to weigh this factor carefully. When you are first building a site, you will want to create content for important, central topics, even though you do not have the authority to rank highly for them. As you build your site, however, you would likely see these sites start to rise in the rankings. If a particular keyword is highly competitive and the other sites are well-optimized so that there are few opportunities for moving into top-ranking positions, you might want to consider variations of the keyword that might afford you more possibilities. For example, adding location keywords to attract local traffic or turning a basic keyword into a long-tail keyword may allow you to gain the rankings you need to attract traffic and conversions you desire.
Will I gain enough traffic for this keyword?
You want to focus the majority of your efforts on topics that will draw strong traffic to your website. As you create a content strategy, you will notice that most of the people arriving on your site are at the top of the sales funnel. This means that they are least interested in highly-branded material - instead, they want to find information that answers their questions. With this in mind, you want to select pieces intended for those at the top of the funnel that have high traffic rates. The more popular a keyword is, the more people indicate that the topic interests them, which will help you engage your audience. It will also help ensure that you bring enough people to your site that you can start attracting loyal readers, backlinks, and other metrics that show Google that readers find your site to be useful. As you move down the funnel and your keywords become more specific, you will notice drops in the targeted keyword traffic. Pay attention, however, to the most popular formulations of different branded keywords, such as the competitors people are most interested in comparing to you. This will let you know where to focus your efforts through the funnel.

How do I test a keyword's value for my site?
Once you have decided on the keywords that you want to focus on for your website, the next step is to test your theories and see how your brand is performing. Tracking this value will make it easy to see if your keyword analysis has been accurate. Here are a few ways to uncover this valuable information.
Use Google AdWords
You can use Google AdWords to set up a campaign for your new keyword. This will let you see directly how many people click on your site and then explore your domain further. The people who click and convert will provide insight into how well you are aligning with consumer expectations and how relevant this keyword is to your target audience. This keyword analysis is important because you can gauge your success without having to wait for your page to rank highly enough to see results.
Track the behavior of people on your site
Watch what people do when they arrive on your site. See how often they visit pages with a particular keyword. Pay close attention to the behavior of people who arrive on the site through the page you have optimized. See if they bounce off, click on to other content, and even convert. This will provide you with insight about how well your content meets their needs.
Use the BrightEdge platform to better judge the success of individual pages
On the BrightEdge platform, you have access to Keyword Reporting and Page Reporting features that make it easy to see how well your targeted keywords impact your broader content strategy. You can track individual keywords to see your rank and how much traffic your pages or keywords are attracting. You can use the StoryBuilder tool to set up charts that will let you easily uncover the pages that are contributing the most towards revenue. This will make it simple to understand your progress and the types of keywords that are the most popular for your audience.
Keyword analysis is an important step in the development of an effective content marketing strategy. It will help you better pinpoint the topics your targeted audience wants to read about while also gaining a superior understanding of the vocabulary they use. Understanding the value of performing a keyword analysis will help make your process more effective and productive.