"How many SEO keywords should I target?" is a common question SEOs and marketing departments consider as they try to maximize business results and ROI. For most companies, SEO has the highest ROI of any of the channels, and that is a fact that continues to grow as search gets better at understanding what the users want. At BrightEdge we are asked this keyword target question regularly by our customers, so we decided to formalize our answer with a webinar which we introduce in this blog post.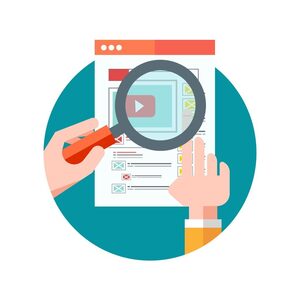 We answer the question by considering the two key business factors: Opportunity and Constraints. We advise customers to build keyword sets using the following criteria:
Brands
Industry
Categories
Products
Plurals
Long-tail value
Funnel conversion and value
Seasonality
Languages
Geos
Mobile
Topics
Trends
FAQs
Using BrightEdge DataCube allows marketers to see the estimated query volumes behind each of these categories and even the singular and the plural of major keywords. Using BrightEdge Page Reporting helps marketers understand the keywords that the search algorithm has mapped to each page - a unique and proprietary solution in a "not-provided" world. We have also identified 7 constraints that guide how large a set of keywords to go after:
Query volume
Web and blog pages
Platform technology, ability to track at keyword and page level
Labor/Agency capacity
Competitive strength
Competing channels
ROI targets
Only BrightEdge customers have the remedy to reduce the restrictions of these constraints. Any practitioner can see how these two lists will help fill and size the keyword bucket, but some of them have additional thinking and math behind them to get it right. Once the keyword set has been identified, then it is time to engage in content performance marketing to make the quality content that ranks. In this early February webinar, BrightEdge product experts will dive deep to explain how to use these criteria to maximize business value in a webinar on this topic.
Watch for webinar registration announcements for How Many SEO Keywords Should I Manage? on our webinars page and in an email from us. If you are interested in pre-registering for the webinar offer of a comprehensive keyword identification program we call Ignite Opportunities for customers, please contact jdewulf@brightedge.com or a Content Performance Report for future customers, contact btulloch@brightedge.com.