Google has announced that they have made significant new Penguin updates that all website owners should be familiar with. These changes include how Penguin is incorporated into the algorithm and how it impacts sites.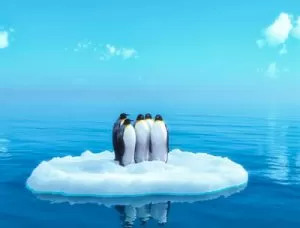 Google first introduced Penguin to the marketing world in 2012. The update that went live on September 23, 2016 was the fourth major update to the filter with the last one occurring in 2014. Each of the prior major updates impacted about one to three percent of queries. Google has announced that Penguin will now be a core part of the algorithm and it will update in real time. The search engine giant has also indicted that it has made the penalties more 'granular,' taking into account the requests it heard from some webmasters after the initial launches. Here is what you need to understand about the new Penguin updates.
How will the new Penguin updates impact sites?
Since Google incorporated Penguin into the core part of the algorithm and it now updates in real time, sites will run through the filter when Google crawls the page on its regular schedule. Thus, penalties or redemptions will be dealt out automatically as appropriate. This will reduce the waiting time for sites after they correct a problem so they regain their ranking. Google described this change in their Webmaster blog by saying:
Penguin is now real-time. Historically, the list of sites affected by Penguin was periodically refreshed at the same time. Once a webmaster considerably improved their site and its presence on the internet, many of Google's algorithms would take that into consideration very fast, but others, like Penguin, needed to be refreshed. With this change, Penguin's data is refreshed in real time, so changes will be visible much faster, typically taking effect shortly after we re-crawl and re-index a page. It also means we're not going to comment on future refreshes.
Secondly, Google Penguin was once a domain-wide penalty. Google indicates that the penalties will now be more measured. Specifically, they said:
Penguin is now more granular. Penguin now devalues spam by adjusting ranking based on spam signals, rather than affecting ranking of the whole site.
What can sites do to make sure their sites are ready for Penguin?
Since it has been a few years since the last Penguin update, it can be worthwhile to review what the Penguin update targets and how brands can prepare themselves. Penguin focuses on websites that artificially boost rankings through links. Its largest target has been unnatural links. 'Black hat' tactics such as link farms, directories or paying people to place links to their content all result in penalties. Google also watches for link exchanges, where two sites regularly link back and forth to each other. Google has also mentioned that links in press releases can violate their quality guidelines. Customers in general should focus on cultivating links that are awarded to them solely because of the quality of their content and the value they offer others.
To earn these types of high-quality links, brands should:
Focus on

creating superior content

. This means their material answers a need for customers and provides a thorough answer.

Promoting the content across a variety of platforms. Brands need to make an effort to ensure that their targeted audience can find their material. This includes posting on social media, including information for email lists, and optimizing the material so it is easily found by search engines and users on the SERPs.

Promote your content to topically-related blogs

to attract attention to your brand and your thought leadership. Use a blog subscription function to build audience who might link.

Use

paid advertising

to attract more attention to your brand and expand your reach. When you introduce people to your organization and you demonstrate value to them, they become more likely to return and link to your material.
In addition to using these steps to cultivate positive links, brands should also be ensuring that they rid their brands of any potential negative links. The BrightEdge platform includes an easy-to-use backlink checker that can help brands see which sites are linking to their page. It will also make suggestions about new potential backlink opportunities, helping brands build their backlink profiles.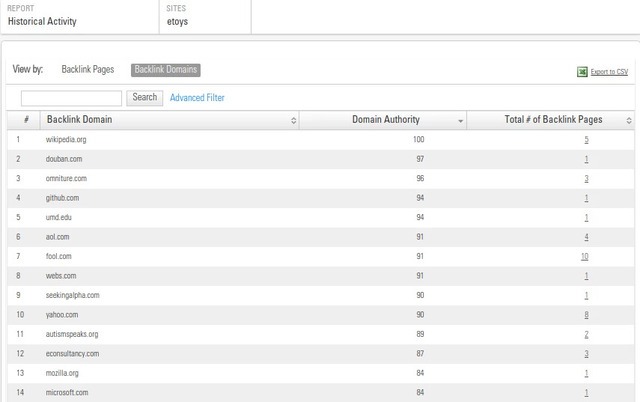 BrightEdge backlink functionality will help to deal with the new Penguin updates
When you find spam or poor-quality pages linking to your site, disavow them with the Google disavow tool immediately. Then track your ranking and traffic through the Brightedge platform to track any penalties and the recovery process. Google's introduction of the new Penguin updates, including the real-time adjustments, will likely be a bit of a change for website owners. It continues to force everyone in the direction of user-first, 'white-hat' site development practices and quality content. At BrightEdge, we continue to monitor the latest news and updates so you can ensure that your site reflects the latest best practices.