Ninety three percent of B2B buying processes begin with a search, making the information that brands publish critical to the success of their organization. Strong lead generation strategies and practices can build businesses, while errors and mistakes can result in poor ROI and countless sales left on the table. We wanted to discuss the best practices for lead generation and techniques with our community.
Here are a few best practices for lead generation that we find work well.
1. Have strong alignment between your marketing and sales team
To optimize your lead generation and lead routing processes, you must have strong alignment between your marketing and sales teams. Too often, organizations end up with problems that arise when sales teams think that marketing leads are weak or not worth pursuing. Meanwhile, marketing teams grow resentful that sales teams do not maximize their efforts to engage the leads they pass on. Both sides of the organization must have a common understanding of the process to move forward.
Have the sales and marketing teams get together to discuss and define what qualifies as a lead and when that lead has progressed far enough through the sales funnel to speak to a sales representative. Many businesses find it helpful to use some sort of scoring system to help them quantify when a particular lead has reached the point where they would be most receptive to sales outreach.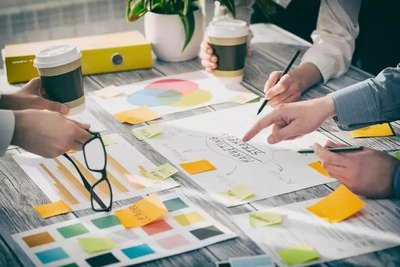 In addition to forming a common definition around leads and the hand-off process, the sales and marketing teams should also discuss what precisely happens when the lead gets passed to sales. Put agreements in place that outline the first steps after a lead hand-off. For example, there might be a schedule of contact, such as a phone call or email to be made within two hours of the hand-off. This will help build confidence that each lead receives the attention deserved.
As these agreements and common definitions begin to form, the teams should also develop an understanding of how these agreements should be enforced and held accountable. The leaders of the teams should explain the documentation they will use so that both teams understand what this process will look like. Set regular meetings between the two teams to discuss progress, ROI, and to identify areas of improvement throughout the year to promote best practices for lead generation.
2. Make sure the marketing strategies are built around precise personas and journeys
The marketing team now needs to ensure that their lead generation process revolves around precise personas and their buyer journeys. They need to know exactly who they want to reach and then create content targeted to them.
If your marketing team has not already defined your target customers, that is the place to start. Speak with existing customers to learn more about what drives them to your company over the competition. Ask them about their buying process to learn more about the questions they asked as they got closer to converting. Look at the market research to learn more about who has the precise need of your product or service and what their pain points are. Consolidate their information into three to five main personas that you will target with the various marketing campaigns.
The marketing campaigns you run should then revolve around nurturing a specific persona. Consider the pain points this person encounters and how you can use your various types of content to engage them and convince them to learn more about your organization. Your campaigns should have a strategy for bringing people down funnel.
As you run your campaigns, consider the definitions you created in cooperation with your sales team. You do not want to hand off leads that have done little more than download a whitepaper or attend a webinar. Therefore, you should have a plan in place to nurture these customers through the funnel. We will speak more about creating a concrete funnel for these customers in a few minutes.
3. Create concrete campaign goals
As you build out the marketing campaigns, make sure that each one has concrete goals. Your team should know exactly what persona they want to target, what part of the buyer's journey they want to create content for, and how this campaign plays into the marketing team's overarching goals.
KPIs should be established to help the marketing team track their progress. Select KPIs that align well with the goals of the campaign. For example, if this campaign wants to bring in more people to the top of the funnel, then KPIs surrounding traffic rates and engagement will provide more information than purchases. On the other hand, if you want to coax those at the top of the funnel towards the middle, mid-funnel conversions regarding the download of whitepapers or webinar attendance for topics that relate to the mid-funnel will provide the best information.
4. Use a variety of lead capture and lead magnet strategies
To maximize your potential to generate leads and master best practices for lead generation, you will want to use a variety of options and strategies. Make sure that your lead generation campaigns include the following:
Well-formed funnels of content that allow you to continue to nurture a prospect
PPC ads that help you rank for important but hard-to-reach keywords
Social media that empowers you to engage with prospects through the popular platforms
Take action to build trust with customers through the creation of a trust-centric website, high-quality content, and reviews and customer testimonies
Make it easy for customers to convert into top-of-funnel and mid-funnel leads with easy registration for segmented email lists, demos, and other information that prospects may find interesting.
Attracting customers to your site requires the building of highly customizable lead magnet strategies. Using a variety of the items suggested above can help you maximize your lead potential and encourage more prospective customers to enter the buyer's journey.
5. Have a defined journey for the customer
As already discussed, leads the marketing team hands over to sales should be well-nurtured and well prepared for those first conversations with a sales representative. Therefore, the marketing team needs to have a process established that will allow them to continue to nurture leads after that initial engagement to get them warmed up for the sales representative.
Not only does this process help them to build a relationship with the prospect, but it also makes it easier for the organization to collect more information on the lead, thus creating a more complete data set for the sales representative. The sales team can then have more targeted conversations with this prospect.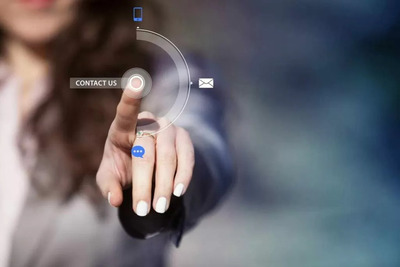 You likely already have a defined point at which the lead will move from the marketing team to the sales team, so use that as your guiding reference. This transfer point might be the lead achieving a particular score or taking a particular action – such as clicking on pricing pages or requesting a demo.
Use your buyer personas and your defined buyer journeys to help you determine how to nurture a particular early lead. You can use email automation and segmentation to continue to provide them with relevant material until they progress far enough in the process to be handed over to sales.
6. Know how to route leads that come in
As the leads come in, brands will want to route each one to ensure that it goes to the sales representative best prepared to engage with this particular prospect. Lead routing allows you to automatically send the leads to the appropriate sales rep.
To ensure that your lead routing process works effectively and contributes to best practices for lead generation, you will want to follow these steps:
Determine how your leads will be split. For example, some businesses may divide them by industry, geographical region, or size.
Assign the reps or small teams to each category used in the division.
Use automation to route the leads as efficiently as possible and ensure that the guidelines for outreach and communication still get followed.
To keep the leads routed correctly, focus on improving the data that comes in. The data and the leads should be regularly 'cleaned', ensuring that missing data is filled in, errors are corrected, and duplicates are joined or deleted.
Regularly check for lost leads that end up in queues of former sales team members or other black holes and watch for leads not contacted according to the predetermined schedule. Work to maintain an optimal user experience.
Make sure the lead lists remain balanced. If one particular list regularly outpaces another, consider assigning more representatives to cover it to ensure consistent customer experiences.
Lead capturing and routing remain two of the most important tasks for an organization. Understanding how to not only capture potential leads but then nurture them and pass them successfully along to the sales team can boost ROI and build the company. Consider this best practices for lead generation advice above and create plans to build your lead capture strategy.