BrightEdge has started releasing a new series of platform training videos to help clients become even more familiar with how to use the platform. Produced by BrightEdge experts, these new platform training videos are designed to be relatively short introductions to various areas of the platform for busy marketers who rarely have large blocks of time available for training.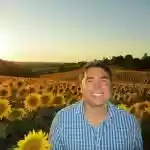 BrightEdge Customer Onboarding Manager George Stanton from the Seattle office, who loves helping customers and has a "sunny" disposition as you can see from the photo, made a comprehensive series of 54 platform feature videos over many weeks. You can access the platform training videos from the platform in Settings > Profile & Preferences > Get Certified or find them in the Help section by various platform topics.
Next we want to share more in-depth workflow and solution videos. A great one to start with is a two-part program training viewers in how to use the Data Cube for keyword research as well as analyzing a competitor's domain. Each of the two segments is about 20 minutes long.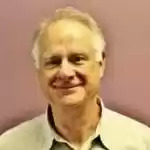 The Data Cube videos were created by Bill Fergusson (Bill Sensei) from the Silicon Valley office and Head of Employee Onboarding. "Over the years I've developed several exercises for training our new employees in the Data Cube, and I shortened these to fit into a 20-minute time frame for the new video series." A simple worksheet accompanies the competitive research video.
Needing to present SEO metrics easily to those who are not SEO savvy? Uncertain how to create a relevant dashboard of SEO metrics? Short on time to figure out the best way to get to numbers that matter?
BrightEdge has some really good templates to build your reporting arsenal to measure success and determine optimization opportunities.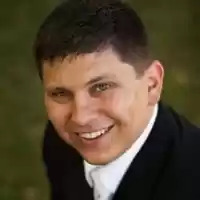 Solution Consultant Michael Mazzone from the Cleveland office led an introduction to dashboarding in his recent webinar, where he covers these 4 sections:
Executive Dashboard,
Primary Competitor Insights,
Category Action Plans,
Editing, Time Frames, Events, and Dashboard Distribution
This material is designed for and appropriate for BrightEdge beginners and intermediate-level users.
Coming soon:
Solutions Consultant, Justin Abrams from the NY office will explain how to run an effective site audit using ContentIQ. Justin recently rocked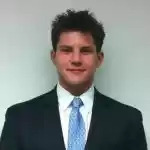 presentations on SEO and the BrightEdge platform at Eric Enge's (author or The Art of SEO) training class at SMX East.
Justin was one of the Advanced trainers at the 2018 BrightEdge Share conference in San Francisco. "The importance of becoming proficient and autonomous within specific disciplines is more important now than ever. The ability to diagnose challenges, strategize a plan, and execute accurately could be the differentiating factor in your digital transformation." We know that video is a great way to learn, so this expert team will keep rolling out the tutorials in the coming months.