The Adobe Summit in Salt Lake City is the place to be from March 9-13 to learn how other marketers are succeeding and how they are using Adobe Marketing Cloud. Last year marketing executives from more than 5000 companies participated in this top-tier event. BrightEdge is once again a major sponsor, and we are looking forward to seeing current and future clients there.
Stop by our booth to talk with our team and to see a demo of the industry-leading search and content management platform, BrightEdge S3, and you maybe even win a fun prize. Our team will be showing the latest enhancements to the BrightEdge platform as well as the just-released BrightEdge Content Optimizer 3.0, which integrates with Adobe Experience Manager to help you create high performance, search-optimized content even before it's first published.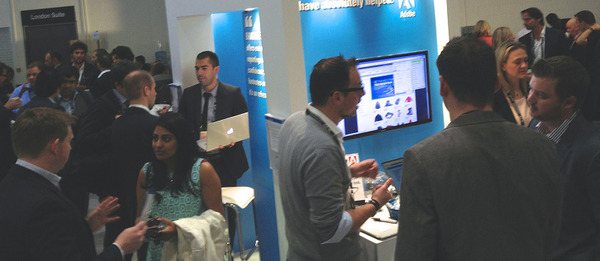 What to expect at the Adobe Summit
When you're not hanging out with the BrightEdge team, there's plenty more to see and do at Adobe Summit this year. There are great keynote speakers such as writers Michael Lewis and Nate Silver and Lauren Bush, founder of FEED Projects. Together, there is quite a baseball connection with the author of MoneyBall, a baseball (and political) statistician and blogger and the niece of George W. Bush, who co-owned the Texas Rangers prior to being the 41st U.S. president, although with all that these folks have going on, I'm not sure if baseball will even be mentioned.
Adobe Summit also has 135 sessions in 10 tracks, including hands-on labs, all of which feature experienced marketers from top companies around the world. Besides speakers, there will be over 5000 innovative marketers from every imaginable industry attending the event. Beyond enhancing your skills and learning about emerging trends, lots of announcements are made at this conference, and you can be amongst the first to know, whether it's coming from Adobe or even BrightEdge. While the days will be filled with exciting and exhilarating work, there are lots of fun parties at night. In fact, the Summit Bash is featuring the Grammy Award-winning band, Imagine Dragons. If you are able to stay through Friday, your conference pass gives you a ski lift ticket and transportation to the Canyons resort in Park City, Utah with its 19 chairlifts and 4,000 acres of beautiful terrain and great snow.
Preview our latest content technology stack integration for marketers
This year we will share a new enhanced version of Content Optimizer and also be announcing our groundbreaking latest innovation!. It is not be missed so please keep an eye out for more information over the coming weeks. We hope you are able to join BrightEdge at Adobe Summit this year. If you do come, please stop by and say hello or contact us to arrange an exclusive demo of our new technology for content marketers