BrightEdge Content Optimizer 3.0 recognized as breakthrough capability for content performance marketing success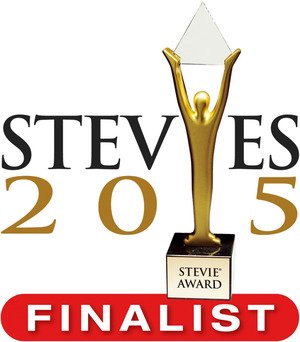 The BrightEdge Content Optimizer 3.0 has been selected as a finalist today for the 2015 American Business Awards!
The American Business Awards, also known as the Stevie® Awards, are considered the nation's preeminent business awards program. This year, more than 3,300 nominations from organizations of all sizes and in virtually every industry were submitted. BrightEdge was recognized as a New Product or Service of the Year in the Software Content Management Solution category.
In light of Content Optimizer 3.0's recent Innovation Award win at Adobe Summit 2015, our recognition as an American Business Awards finalist reinforces the importance of this breakthrough technology for digital content analysis and successful content performance marketing strategies. To win on the content battleground, marketers need a comprehensive understanding of not only their own content's performance, but also their competitors'.
BrightEdge's Content Optimizer 3.0 is the most powerful solution on the market, providing marketers with a holistic analysis of both. Backed by sophisticated web-wide data technology, Content Optimizer 3.0 breaks down competing content in detail, showing brands what their competitors are doing right, what they could do better, and how they can apply that knowledge to their own strategy. In addition to in-depth competitive insights, Content Optimizer 3.0 allows marketers to better understand consumer demand around specific topics and keywords, view the momentum of their content optimization progress, and tailor content to fit their organization's specific needs and goals.
The BrightEdge team looks forward to the announcement of the Gold, Silver, and Bronze Stevie® Award winners later this fall. This is a tribute to all of the feedback received from BrightEdge customer community who helped us improve the technology to support marketers' success. Additional details about The American Business Awards and the list of finalists in all categories are available at www.StevieAwards.com. More information about the Content Optimizer 3.0 can be found on the BrightEdge website.