The fundamentals of how we do SEO, the framework of Discovery, Creation, Optimization, and Measurement, don't change very much whether you're an SMB just getting started or a multinational enterprise with brand presence across several continents. Managing ten pages is very different from managing 100 pages, and managing 100 is much different from managing a 1000.
Attention to detail is critical as well as the ability to manage or at least monitor the activities of multiple content creators and teams across the organization. There are many potential setbacks and BrightEdge looked at a few prevalent enterprise SEO mistakes to be aware of and help keep you from getting caught off guard. Avoid these four mistakes while scaling enterprise SEO.
Neglecting enterprise SEO
Overexpanding vs optimizing
Not doing channel optimization
Unoptimizing page templates
Enterprise SEO Neglect
Though it isn't always the case necessarily, the concept of "enterprise" SEO is typically associated with website size as opposed to just organization size. By this standard, an enterprise SEO site usually has thousands of pages, spread across any number of different categories, such as product pages, blog articles, asset landing pages, About Us pages, and more. Having so many pages presents an issue of scale. In most cases it simply isn't feasible or economical to pay an equal amount of attention to every page. Instead, enterprise SEOs and digital marketers will focus their time and efforts on sections of the site that drive the most value for the business.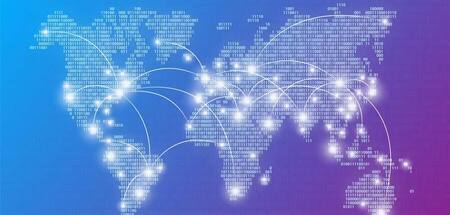 While there's nothing inherently wrong with this strategy, it does create a risk of overlooking potential areas of SEO growth and/or risk. An important rule of thumb for SEO is that the rules that apply today may not apply later down the line. If an organization has been around awhile and passed through the hands of more than one digital marketing team, there could be pages, if not entire page sections, of legacy content created at a time when SEO standards and best practices were entirely different from what they are now. At the enterprise-SEO level the need for data-driven insights to help drive decision making - and avoid enterprise SEO mistakes - is clear. An effective and comprehensive site auditing tool can help enterprise SEOs identify and keep track of these kinds of gaps, which a manual review of a sitemap.xml file or Google Search Console might not uncover.
Overexpansion vs. Optimization
Enterprise websites tend to be large sites with a lot of history behind them. "A lot of history" entails years' worth of content publishing, site redesigns, product launches, product sunsets, site migrations, and more. Over that time the site and its content likely passed through the hands of more than one digital team, introducing a different version of standards and practices each time. At enterprise scale it's surprisingly easy to lose track. Active management of a sitemap.xml file and keeping track of indexed pages in Google Search Console can help to keep up. That said, it's not uncommon to have cases, for example, where the need to capitalize on a specific group of high-value keywords arises and significant resources are invested in generating new content when there are older pages on a related topic on existing URLs that could have been rewritten, re-optimized to fit the new keyword targets, and republished. Legacy pages may also have years' worth of quality backlinks and internal links pointing to them. The resultant domain authority gives them - after a content refurbishment, SEO tune-up, and recrawl from Google - a better chance of ranking. Forming a practice around identifying site sections and legacy content for refurbishing can help to save yourself from reinventing the wheel and avoid contributing to website bloat. Associating target keywords with Preferred Landing Pages in Keyword Reporting can help to keep a record of which site sections are targeting which keyword groups and whether or not you already have keyword coverage that you may not know about.
Not Doing Channel Optimization
At the enterprise level, digital marketing strategy will often be invested in multiple channels. SEO, paid search, social, paid social, syndication, and any other area through which a brand can potentially reach its target audience and draw them to its website. Some of these channels can have a significant cost associated with them, whereas SEO's cost for acquisition tends to be lower. The reality is that many if not most enterprise-level brands need to leverage multiple channels to scale their efforts properly. It's as much of an enterprise SEO mistake to try to expect organic to carry everything as it is to neglect it. It simply isn't feasible, nor efficient, in most cases to expect a single channel to meet the demand generation needs of the entire organization. SEO itself has also expanded as the rise of non-traditional search engines, like Amazon has opened up the playing field and emphasized the need for vertical search optimization. Enterprise SEO should be seen as a tool in a larger demand generation toolbox. Opportunity Forecasting helps to identify areas in your keyword strategy where your brand will be able to compete effectively in organic and where a paid search campaign or approach from a different channel might yield the best results.
Unoptimized Page Templates
Effective SEO often happens at the structural level. Having a structurally sound site architecture and well-managed taxonomy for how content on your site is categorized and where different types of content will live is critical. In addition to that, many of the fundamentals of on-page SEO are dictated by the template that the content goes into. A template will determine where the h1 tagged title appears (or if it appears at all), how it looks on the page, and how the end user will input the copy and edit it down the line. Another example is internal linking, a vital on-page SEO practice. An effective template for blog posts or product pages will include an on-page widget that displays links to related content and can even be configured to fill in programmatically based on related meta tagging or semantics.

Because of the scope of different content types an enterprise organization may have to have in its catalog, it's easy to fall into the SEO mistake of not integrating SEO into the design of new templates and also to not go back and review legacy templates to make sure that they are setting up new content for long-term success. In fact, it's often the case that legacy templates were designed and built so far back that now-common template features didn't exist at the time. Enterprise SEO mistakes, as with any kind of SEO mistakes, are inevitable. No SEO or SEO campaign is infallible, and at scale the likelihood of oversights only grows. The true mark of effective enterprise SEO work is identifying those SEO gaps where they exist, elevating them proactively, and taking the lead on resolving them.