Your website ranking is how high and where your site appears in the SERP for relevant keywords. This positioning impacts your site visibility and your click-through rate and thus your brand growth and success. One recent study indicated that as many as 71.33 percent of searches are answered by clicking on results on the first page of an SERP, with only 5.59 percent of searches having clicks on page 2 or page 3. Even within the first page, the top five results are able to capture 67.60 percent of the clicks. Add this information to BrightEdge research, which has shown that as much as 51 percent of the traffic that arrives on your site comes from organic sources, and it is clear how the position of your website on the SERP can impact your brand growth and the success of the website. Although many people like to talk about web optimization, it is common for many to not understand how web ranking works and what exactly site owners have control over. Here is what all brands should know about the key types of factors that impact your site position in the search engine results pages.
What impacts website ranking?
To understand website ranking, you must first consider Google's main goal: to provide results that answer the user's needs so that they are willing to return to the major search engine. Google wants to please its users; it does not have a vested interest in making businesses themselves happy. The search engine instead wants to uncover the sites that are authoritative, provide value, and will offer thorough and complete answers for the user. There are over a billion websites available on the web, and that is a lot of information for the search algorithm to sort through. For websites to rank highly, they must be able to stand out from this massive crowd and show the search engines that they have what it takes to provide the best possible answer for the user. Although the exact Google algorithm is unknown, that does not mean that search professionals cannot derive search engine optimization tips based upon what they have uncovered as factors impacting rank through experiments. Google has also offered occasional insights into algorithm changes they have made, shedding even more light on how to succeed in search optimization.
Domain authority
Relevance
Location
1. Domain authority. Google looks at the reputation of the entire domain as a whole as part of determining the website ranking for a specific page. For example, news stories originating from CNN.com will automatically have a higher domain authority than a local blogger. If everything CNN.com published had to compete with the local bloggers on equal footing, then users would likely not receive the best information about major news topics in a timely way.
Domain authority also explains why certain websites are able to publish new content and see the material rank on the first page within just a day or two - or sometimes even just hours - of hitting publish. At the same time, other sites must wait several weeks for their content to earn the authority to move up to the top page. To interpret domain authority, Google wants to see how reputable the site is and how much people trust its information.
To cultivate more domain authority around your site, therefore, you want to:
Focus on building backlinks. Backlinks to your domain show the major search engines that others regard your material as helpful and valuable, which is important in a website ranking. They are vouching for you to a degree by linking to your page and promoting your material to their own readers. You want to focus on building backlinks from reputable sites by distributing your content. Any backlinks from spam or poor-quality sites should be disavowed with Google.

Publish a regular stream of quality content and build social media communities around your brand. To build brand trust you want to have a steady audience who knows they can rely your material and thus come back to your website regularly for answers to their questions. Blogs and public social media communities provide excellent ground for sharing your material and starting to cultivate these regularly returning visitors.

Build internal links. Internal links will guide both your site visitors and search engine robots around your site so they can see how your material is connected. This helps to build links between the content showing your depth of knowledge and your relevance in the semantic web.

Make sure your technical SEO has been optimized. This means that your site navigation should be clear and easy to use. Your site should also load quickly and provide a positive user experience for all who land on your website.
2. Relevance. Google also wants to display pages that are highly relevant to the query at hand. This means that it will be looking at the keywords you use in a particular piece of content as well as the topics covered in your site as a whole. You want to show your depth of knowledge for a particular subject by creating content silos. These silos should link relevant content together in particular categories that start with broad topics at the top and get increasingly more specific as they progress further down. This type of structure will help you to cover the different aspects of a specific subject, which will help your content stand out in the semantic web. You also want to make sure that you use keywords related to important topics throughout your material. You should be identifying keywords through research that will help you understand the topics that matter the most to your target audience. Use the keywords naturally throughout the content. Not only does this include the body of the material, but also the alt tags for your images, your meta description, the URL, title, and your headings.
3. Location. When it comes to local searches, location itself is also highly relevant. This means that the results displayed for the user are dependent upon where the search is made - just a few miles in one direction could impact the results. Ninety three percent of searches with local intent are also answered by Google's local 3-pack. Therefore, attracting the attention necessary to appear in this section can have a big impact on the success of your brand. To succeed in local search you need to: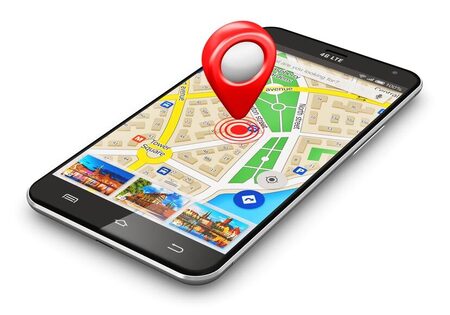 Claim your Google+ business and fill out the entire profile. This includes using important local keywords and adding high-quality images.

Cultivating reviews on Google through customer satisfaction, reminding customers of the option after a transaction, and including a link to your profile in emails and other correspondence.

Ensuring that your Name, Address, and Phone Number (NAP) are correct and consistent across all of your listings.
There is no one search optimization tip that will automatically take your website to the top, but the better you understand website ranking and the factors that influence it, the easier it will be to improve your positioning and grow your business.