The news cycle has become a critical part of our world today. According to customer insight from The Media Insight Project, nearly half of Americans have signed up for news alerts on their devices and 78 percent of smartphone users turn to their devices to stay updated on the latest headlines and developments.
Additionally, about two thirds of American adults report getting their news from social media at least occasionally. People today have become accustomed to getting news updates regularly when they want them.
When it comes to building your business's presence online, this rapid news cycle can also provide a powerful source of attention and interest. Customers want to know what is going on in your niche, and becoming a regular source of information for them can help brands build recognition and reputation.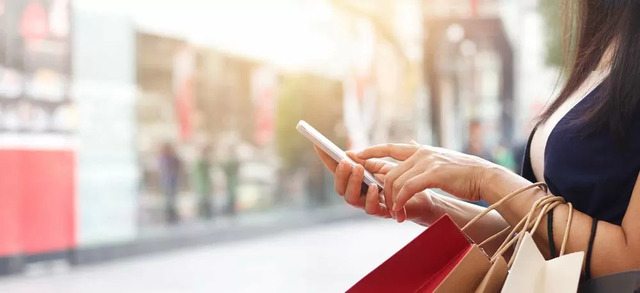 This also means, however, that consumers generally expect the brands they trust to be at the forefront of their industries. They expect these organizations to have knowledge and customer insight about these latest developments. They also want to know that the products and services they buy reflect the newest best practices and customer insight and expectations.
Brands who understand how to use the news cycle to surface valuable data about their prospective customers can help themselves better engage with leads and buyers. They will be able to better identify what their customers want to see and know how to encourage them to progress through the buyer's journey.
This is what those in our community should know about how to use the data from the news cycle to build their brands.
How do I get customer insight?
You can gain customer insight by using the news cycle which offers valuable information about the market itself. As others within your industry release their latest research and their findings, this information can help you better understand the customer insight within your target audience.
Through the data and research released on the news cycle, you can gain additional information about the pain points and obstacles of your prospective customers. For example, if you target small business owners and read an article that details new end-of-the-year spending habits for people in your targeted sector, it might help you better create marketing campaigns for your holiday promotions.
The news cycle can also help you understand what drives your customer insight and gain a better understanding of the customer journey. You can gather data about the needs of your customers and what impacts them as they prepare to make purchases.
You can then use this data and information to create more tailored experiences for your customers. Take into account this latest information about what impacts your customers and create customized content and personalized outreach from your sales team that demonstrate to the targeted customers that you understand their needs.
Why is customer insight important?
In addition to using the data lifted from the news cycle to build your marketing and sales strategy, you can also use it to bolster your behind-the-scenes work to create a stronger brand. Below are three ways to utilize data from the news for customer insight:
Influence research and development
Guide your research
Improve brand reach
Influence research and development. You can use the data and information lifted from news to influence the research and development in your organization. You want to make sure that the latest developments you create for your customers reflects their needs and wants. By using the data from the latest news in your industry, you can tailor your products and services towards what customers want to see and the latest trends in your niche.
Guide your research. You can also use the data to help guide your research and publications. Consider what the latest data and trends reflect to help you determine new areas of interest. It will help you figure out what areas you should further investigate personally.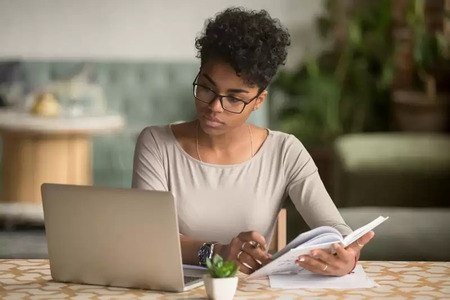 By using this guidance for your own research and publications, you will help to add valuable information to your industry, contributing to the growing literature and information in your niche. Your literature will naturally help to attract attention and interest when it further develops other trends and areas of interest that others have been investigating.
3.Improve brand reach. Improve your brand reach as more people digest the data and information you publish. Creating this highly engaging original material can help you present yourself as a thought leader as well.
Does customer insight promote thought leadership?
As you publish information about the latest sales cycles, you can also use the information you gather from tracking your readership. By staying on top of the latest news, you can become a valuable source of information for your target audience. This will encourage people to regularly return to your site to gain the latest information as well as your customer insight into these developments.
By attracting an audience to your news cycle posts, you can begin to gain additional valuable information about your audience. You can gather information about the types of news pieces that attract the most attention and what people appear to be the most interested in reading. You can see how customers behave after consuming your news-centered content, which will help you understand their needs and what they want to see from organizations in your niche.
This data will also provide far better insight into customer behavior. You will start to see how they react to news pieces and how the information they obtain impacts their buyer's journey. Track where they go after reading the news and their likelihood of following your organization on other platforms or to progress closer to making a purchase.
As you begin to learn more about your customers through the news itself as well as how they react on your web page, you will find yourself more prepared to create highly engaging content. Your content will do a better job of meeting customers where they are with what they need.
Make the news cycle work for you
As a near-constant news cycle has begun to dominate our world, customers have started to tap into its potential. Between setting alerts on their phone and following news sources on Twitter, people today expect to be nearly instantaneously informed with breaking developments. This does not only refer to major new events, customers also want to know what happens in the industries that matter the most to them.
This means they prioritize the sources that can help them remain informed, particularly when they prepare to make purchases. Brands can use the information contained within these news cycles in a variety of ways to help them better understand their customers and give their brands a lift. Consider the ideas pertaining to customer insight above and see which ones can help your organization better engage with your customers.
Start your journey to better visibility and SEO with the industry leading platform!