Your target audience describes the people you want to reach with your marketing efforts because they are the most likely to be interested in buying your products and services. The better you understand your prospects and their pain points and motivations, the easier it will be for you to produce content that will draw them to your brand and convert them.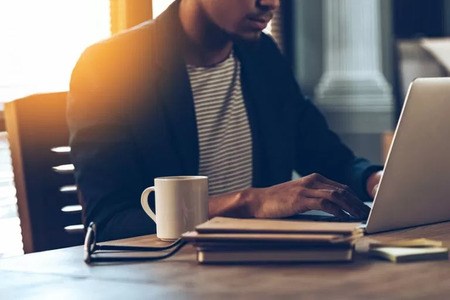 An estimated 93% of online experiences begin with search. People turn to search engines to better understand brands and the products and services they offer. They compare the options they have available and read reviews to gain a more complete picture of the quality of what you offer. Customers also turn to search engines to answer their questions and solve their problems, long before they are even ready to make a purchase.
The online world has become essential to an effective marketing strategy. The key to building a successful website is meeting these customers online and providing them with the information they need. The digital world, however, is immense. Nearly three quarters of Americans say that they go online on a daily basis. Ninety percent of the world's data was produced in just the past two years. This intensive level of competition means that it is very competitive for brands to connect with their customers unless they know exactly who they want to reach.
The days of showing commercials to audiences based just on age or location demographics, for example, is over. Instead, you need to know the behaviors and motivations of your customers so you can meet their needs and build their relationship with your organization. While this might sound intimidating, identifying your target audience and using the information to create targeted campaigns does not have to be overwhelming. Here is what all brands should know.
The role of your target audience in content development
As you structure your content marketing strategy, your target audience should be your focal point. Effective content marketing does not mean producing material based upon what you find interesting or guesses as to what will entice your target audience. Instead, the content should align with what your ideal customers want to see at each stage of their buyer's journey and effectively nurture them through the funnel until they are ready to convert.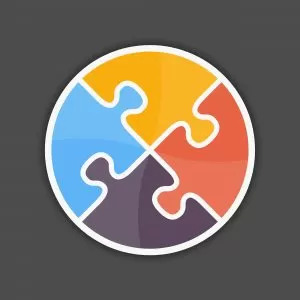 As you develop your target audience outline, you will be able to identify their pain points that they are looking to resolve. You will gain insight into their motivation, budget, and their role within their company. As you gain more insight, you will be able to see what your prospect needs at each stage of the buyer's journey, from the early stages, when they are just investigating options, to the end stages, when they are comparing brands and preparing to make a purchase.
As you outline your target customers and their buyer's journey, you will be able to also start seeing what content you have already produced and what still needs to be developed. It will help you make informed decisions about the types of content you still need to create. You will have improved power to persuade your customers, resulting in a higher ROI from your content marketing efforts.
Marketing tactics to create strong customer personas
There are two main aspects to understanding your target audience and your buyer personas: market research and learning about your existing customers. Each part will offer you insight into the people that your marketing tactics will want to reach.
Market research
Your market research will help you understand the people most likely to buy your product. You will be able to survey customers that may be interested in what you have to offer and learn about what they want to see from businesses in your industry and what would influence their final decisions. I recommend using Inbox Dollars to develop your survey. With an Inbox Dollars review you will be provided insights into the factors that matter the most to them, such as product options, price, and service options. You will then be able to understand which segments are most likely to respond to you and what those people in particular would like to see from your brand. To broaden your marketing research, you can also use a marketing analysis on your competitors. Look at their content, success rates, and the audiences that they are targeting. This will help you gauge their marketing tactics and how customers respond to it, helping you to boost your own content creation.
Examining your existing customers
You also want to take a close look at your existing customers. These people have already made purchases, which means that they have seen something they liked about the company. Speak with these people and ask them about what persuaded them to do business with you. Ask them what made them choose you over your competitors. Find out what led them to find organizations within your industry-- their pain points and motivations. Ask questions about their business and their role within the organization. Get to know these customers to bolster your understanding of your target personas.
Putting the research together
Once you have the information gathered from these different types of research, you then want to put them together into a few persona categories. Generally aim for 3-5 main personas. Each category should have similar budgets, pain points, and motivations. If you find yourself with too many personas, see if you are being too particular about each category and if they can be made broader. Conversely, if you only have one or two personas, see if you can make them a bit more particular to help your understanding of your target audience and make your content and marketing tactics more precise.
Measuring your success with your target audience
Once you have gone through the trouble of creating your buyer personas, you want to make sure you have done them correctly. The best way to judge your success is to look at your metrics and see how well you are converting these buyers. Here are a few metrics that can be helpful in your marketing analysis as you implement your new personas.
Bounce rates: if you are optimizing content for particular topics and keywords, but your material is not answering the needs of that audience, you will see a high bounce rate.
Conversion rates from one level of the funnel to the next. Since your content is designed to entice people from one stage of the funnel to the next, content that is poorly aligned with this journey will end up having poor conversion rates at each stage.
Conversion rates from organic traffic. Looking at your conversion rates from visitors who arrived through organic traffic will help you understand how well your material is resonating with those who landed on your page from the SERP. High conversion rates for this group means that you are effectively targeting the right audience and coaxing them through your site to conversion. If most of your conversions are coming from people who heard about you through other means, then your content production might not be effectively engaging the right people.
Identifying your target audience will help you better reach the people most likely to respond to your offerings and building a relationship with them. Correctly following these procedures will help you boost your marketing tactics, building more effective campaigns, boosting your ROI, and growing your business.