New York and London filled with great customers, great content, and great networking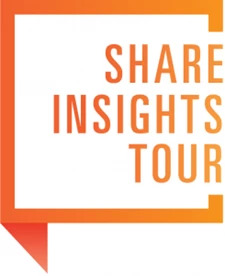 Following the success of Share16, which welcomed leading brand speakers from Google, YouTube, Microsoft, Facebook, REI, Home Depot, and Marriott, the Share17 Global Insights Tour replicated the event in a "road tour" format including an inaugural event in London, home to the European headquarters of BrightEdge.
In keeping with BrightEdge's mission to create world class customer communities, the annual San Francisco based conference "Share" was transformed into a 4-city road tour with stops in New York, London, San Francisco, and Chicago.
The theme of the Global Insights Tour, "The Convergence of SEO and Content Marketing" explored a major trend in the modern marketing landscape – how SEO and Content Marketing work together to deliver better marketing results. Performance starts with great content and great content starts by understanding consumer intent – which is possible through search. Taken together Search and Content Marketing are a powerful duo for modern marketers. It's clear that SEO has evolved into a strategic, mission-critical function across marketing departments.
Industry experts in SEO and Digital Marketing covered a range of topics designed for practitioners – the explosion of voice search, the rise of local search and the emergence of intelligent content as a centerpiece for successful consumer experiences. Now, 6 months later, these topics are more important – and timely – than ever before.
Marketers are hungry for innovation and industry best practices for navigating the convergence – and emerging SEO trends such as voice and mobile. And with the Share Road Tour, we are delighted that we are able to reach even more customers, while sharing the best practices needed to thrive in this changing landscape. The countdown begins for our final, two stops in San Francisco and Chicago. We'll continue with this year's theme "The Convergence of SEO and Content Marketing" and the future of Search.
But before we head there, let's look back at Share so far.
A Look Back: BrightEdge Customer Experts took the stage and wow'd our fellow community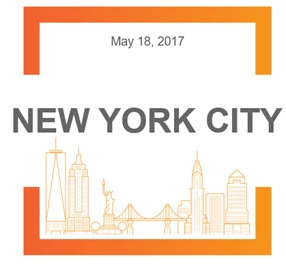 Share NYC May 18th We began in New York with a room full of talented SEO, Digital, and Content Marketers. The agenda covered:
SEO Best Practices in the Age of Voice, Mobile, Changing SERP's, and Google Algo Changes
Understanding SEO to Drive High-Performing Content
Elevating the role of SEO within the organization
Our CEO, Jim Yu, kicked off the event and then we heard from Collin Colburn, analyst for Forrester, who discussed how the future of search is always changing, and Wiley led a keynote on shaping marketing departments for the future of search.
Next up a panel with BrightEdge customers from Croud, Consumer Reports, and L'Oréal, who use search as a secret weapon for change and a driver of performance within their marketing departments.
Comcast and IBM also took to the stage to discuss the Customer Journey and winning the micro moments unique to your brand.
Finally, Saks, IBM and the Content Marketing Institute joined a panel to share challenges and best practices leading in the very fast paced rigor of today's Digital Age.
The day was filled with great networking, a request from so many of our customers that want to meet, share best practices and establish connections for the future.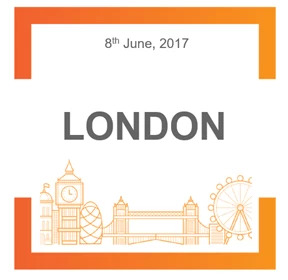 Share London: on June 8th Share London went live with an opening keynote from Jim Yu, CEO and Founder of BrightEdge, who shared how great brands are elevating the role of SEO in marketing organizations.
The second keynote, delivered by Oracle, discussed how the changing customer journey is driving digital brand transformation across marketing departments everywhere.
Our London SEO powerhouse from Thomson Reuters, NET-A-PORTER, and Sage took to a panel discussing the challenges and opportunities of building a world-class global search presence.
During our fireside chat, Staples Europe shared insights on understanding customer intent to grow organic traffic.
Unilever, TUI Group, Ikea Group, and iProspect led our final panel on the complexities of international SEO and localization challenges.
The Best of Share NY & London: In case you missed the Share Global Insights Tour in your city, check out some of our favorite moments in this video highlights reel and be sure to access the on-demand content for NY and London.
Hear what others are saying about Share so far: Overdrive Interactive
Secure Your Seat for the Final Two Stops this Fall!
We cannot wait to welcome the BrightEdge customer community to Share San Francisco Thursday, September 21st and then off to our finale stop in Chicago on Wednesday, October 4th.
Share17 will kicking-off the Fall tour with featured keynotes from Google and Cisco, a panel with Dropbox , VMWare and WhiteHat, and break out sessions led by Adobe, Twilio, and BrightEdge.
Adam Singer, Analytics Advocate at Google weighs in about his upcoming keynote at Share SF:
"I look forward to joining the BrightEdge community at Share SF so we can come together and share industry challenges in one forum. It is fantastic to see BrightEdge bringing together regional communities of marketers to share insights and best practices."
Adam will lead a session titled "Improve Content Performance with Precise Measurements," which will focus on sharing analytic related insights that marketing practitioners can leverage for their content initiatives.
The Fall road tour finale will take place in Chicago and will include keynotes, a panel led by Careerbuilder.com, Lou Malnati's, and Hallmark, and break out sessions with US Bank and Quill.com and BrightEdge. The single-day conference dates are as follows:
September 21: San Francisco
October 4: Chicago
Don't miss the chance to register for the remaining two Share events. Learn from the best SEOs and content marketers in the BrightEdge community and fuel the rest of your 2017 marketing strategy. We hope to see you there: register here.
Additional Community Resources
Interested in joining a BrightEdge User Group? Click here to learn more about a group near you!
Want to stay up to speed on future BrightEdge community events? Bookmark this page to register for live and virtual events coming soon!
If you have any general questions about upcoming BrightEdge events, please email events@brightedge.com.