Get ready! We are only two weeks away from the return of the Share San Francisco on October 9-10 at the beautiful Westin St. Francis in the heart of the city. BrightEdge is delighted to host some of the industry's most iconic brands and thought leaders on the final stop of this year's Global Insights Tour. Following on from the success of Share New York and Share London, search and content marketers are all set to convene to share insights to help elevate SEO performance.
Search, Content, and the Customer Experience
The search landscape is constantly evolving, and staying on top of all the changes is vital for marketers who seek a competitive edge. This year's theme is Search, Content, and the Customer Experience. The BrightEdge team has been hard at work shaping an agenda that explores the importance of understanding customer intent, utilizing AI insights, and harnessing the potential of machine learning automation. At BrightEdge, our mission is to inspire and deliver the best performance for our customers by becoming an integral part of the digital experience. The Share Global Insights Tour focuses on just that by giving you actionable insights that help power your personal and professional performance. The Share San Francisco agenda features speakers from Google, Microsoft, Cisco, NBC, BlackRock, Amway, Kenneth Cole, and Move.com.
What You Will Learn
Inspirational Keynotes
Powering the Customer Experience Through Search In his keynote, BrightEdge CEO Jim Yu will discuss the unprecedented opportunity for marketers in an AI-first world to connect data and deep learning with content and campaigns to power the customer experience. Sport is a Business, Business is a Sport Olympian Derek Redmond will discuss his journey after a serious mid-race injury. Lauded as NBC's third top-Olympic-moment ever and mentioned in a public speech by Barack Obama, Derek Redmond is a top motivational speaker whose content is certain to inspire you.
Innovative Industry Panels
Elevating the Role of SEO to the C-Suite You will walk out of this session with specific examples and practical, how-to advice for communicating the value of search to the C-suite. The Search Frontier In this star-studded panel of industry panelists, experts will cut through the hype surrounding future trends and explore AI, Content Performance, and Paid Search and provide real, practical advice on how attendees can continue becoming high-performing marketers ready for emerging opportunities.
Imaginative Breakout Tracks
Technical SEO for and by Technical SEOs Stay ahead of the constantly changing search landscape with the BrightEdge platform. In this session, speakers will go deep into how to apply the latest innovations to the current challenges facing advanced SEO. Building the Roadmap for SEO Success In this session, speakers will walk attendees through a tried-and-true Marketing Performance Framework methodology. Marketers will learn how to conduct the initial site assessment, identify technical and content gaps, and structure reporting. Elevating the Role of SEO You will come away from this session with actionable strategies to gain buy-in and investment on the critical role that SEO plays across the entire marketing technology stack. Small Teams, Big Impact Hear success stories about how search data can be used to increase discoverability and improve the performance of other digital marketing channels. This session will demonstrate how to replicate these successes.
BrightEdge Training and Certification at Share SF!
In addition to the main content lineup, attendees can join the half-day BrightEdge Training Program on Tuesday, October 9. The schedule includes a welcome lunch, platform training, and a cocktail reception afterwards. BrightEdge training and certification will show you how to utilize the power of the BrightEdge platform to uncover new opportunities, optimize content, and measure the results. This year we are offering two courses: Introductory and Intermediate . This is an excellent opportunity for BrightEdge customers to build new skill sets that help elevate success in their organization. Book your seat here!
Don't miss the BrightEdge "Edgie" Awards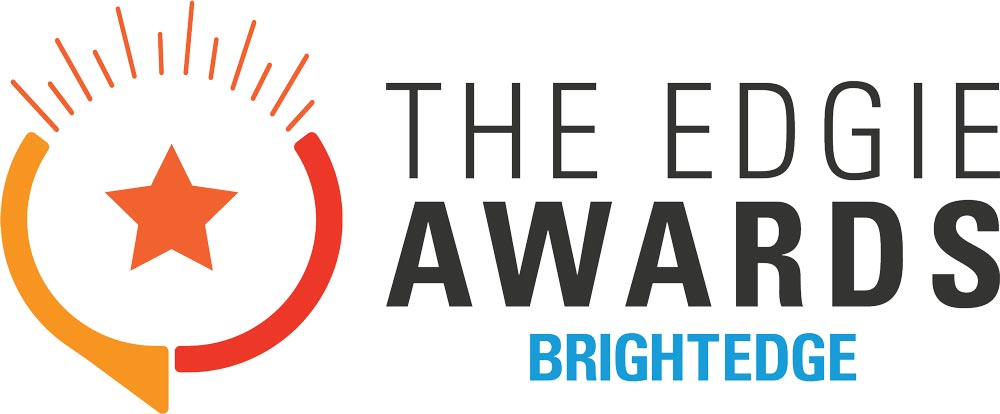 The finale of Share San Francisco will include our ever-inspiring Edgie Awards. Marketers from top-tier companies across industries have already delivered remarkable achievements in 2018, and these awards will recognize their results and business acumen. Past award winners include IBM and L'Oréal. Attendees will have the opportunity to network with all nominees, finalists, and winners during an exclusive networking and cocktail session.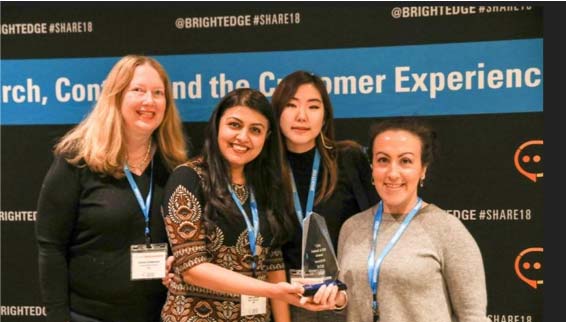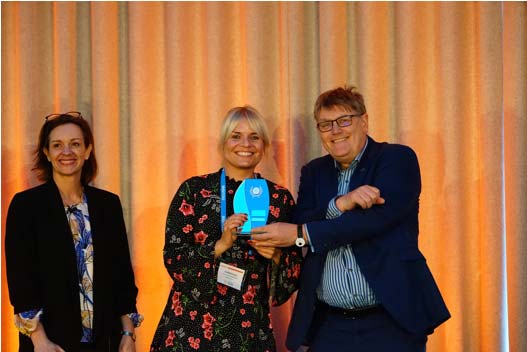 Seats are Going Fast!
As we enter the final countdown to Share San Francisco we would encourage you (if you have not already) to register now as capacity is limited. We look forward to seeing you at Share!