Cash and currency has progressed from precious metal to paper money to plastic and now to binary. According to the World Payments Report, mobile payments have been rapidly increasing, growing by over 100% and reaching an estimated $55B in 2017. E-payments and non-banks also continue to see tremendous growth as customers begin to look outside traditional payment options in the increasingly diverse and digital marketplace. Credit cards make up the vast majority of the nearly $2 trillion in worldwide payments, but the next generation of payment methods are massing on their borders to try to disrupt the purchase behavior and take some of the fees that come from that huge volume. Here are some of the most popular and used that have come to represent what online payment systems are capable of for today's customers.
PayPal
PayPal remains the most well-known online payment systems after credit cards. It has both personal and business accounts available for users. The accounts are linked to email addresses. The platform can be accessed from a variety of different devices, including mobile devices. In 2017 PayPal processes nearly 19 million payments per day and has 185 million active user accounts worldwide and processes about $400 billion per year. Customers can be paid in more than 100 currencies while also being able to withdraw funds in more than 57 currencies. Balances can also be held in 26 currencies, making it an incredible asset for those who work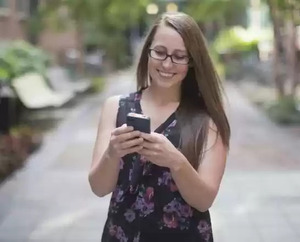 internationally.
PayPal personal accounts do not charge fees for those who want to use the platform to hold a balance, receive money from other users or pay for items. It does, however, charge fees for those who send or receive payments using credit or debit cards or if you use their request payment features. There are also fees if you receive payments for goods or services. Other fees may also apply to business accounts or for international transactions. The Venmo app grew exponentially in its first two years and was bought by Paypal in 2016. It processed $17.6 billion in transactions in 2016 and $6.8 billion in transactions in Q1 of 2017, which more than doubled its volume in Q1 of 2016. It is extremely popular with millennials to transfer money between people, but used by very few online retailers or providers.
Apple Pay
Apple has designed Apple Pay to make payments easy for those who use a variety of different Apple products, including the iPhone, Apple Watch, and iPad. The Apple Pay system is accepted at hundreds of thousands of stores and apps according to Apple.com. Apple does not release specific numbers, but CEO Tim Cook noted triple-digit user growth in Q1 of 2017 and billions of transactions, which probably includes a significant portion of small-transaction iTunes payments. The technology allows customers to securely pay using their phones. The Apple device will simply be held near the contactless reader, which will then wake up the device and bring up the default credit card. The user will then put their finger on the Touch ID and move the iPhone to the reader. With the latest iPhone 6, users do not even need to wake up the phone, they will just put their finger on the Touch ID and the phone will vibrate and beep to let them know the payment was processed.
Chase QuickPay
Chase QuickPay has established an online payment system that allows its customers to send and receive money free of charge, requiring only that one person in the transaction has a Chase checking account. You will have to establish a Chase profile and enroll in QuickPay. Users can easily access the platform and their money through the mobile app or online. You can send money to nearly anyone with a U.S. bank account provided you have the email address or mobile number of the person you are paying. Money Magazine voted QuickPay the Best Mobile App in November 2013. There are limits on the amount that can be transferred each day. You can transfer up to $2,000 per day from External Accounts or consumer Chase checking accounts and $5,000 per day for business accounts from all combined accounts.
Wells Fargo SurePay
Wells Fargo SurePay is similar to the Chase QuickPay service. It allows you to send money to nearly anyone with a U.S. bank account using a smartphone, tablet, or computer. Users need to just sign on to wellsfargo.com or use their Mobile Banking app. Money that is being transferred to another Wells Fargo customer can be received in as little as one calendar day while transfers to accounts at other financial institutions can take up to two business days.
Snapchat's Snapcash
Snapchat announced towards the end of 2014 that they had created a new feature that would allow users to send money and payments to other Snapchat users. The payment process was established through Square, which runs its own payment processing services, Square Cash. On Snapchat the service is available to those who are at least 18 years old. Snapchat is well known for its privacy - as the videos and images that users send each other disappear after just a few moments. Similarly, the payment features will not be storing users' financial information. Users will actually be required to make profiles on Square Cash, but they can then use Snapchat to enter dollar amounts and recipients. The recipient then receives a green payment button that allows them to accept the payment.
BitCoin and Cryptocurrencies
Bitcoin is the first implementation of a concept called "cryptocurrency," a new form of money that uses cryptography to control its creation and transactions, rather than a central authority, like a national bank or national treasury. The creators intended to liberate the digital economy from the traditional economy. Bitcoin payments are made by transferring from one Bitcoin wallet to another without any bank involvement. In August 2017 Bitcoin reached a high value of $4400 USD to one Bitcoin with a total capitalization of $72B. Because it is unregistered and untraceable it started out as the currency of choice for transactions of dubious legality carried out on the Darknet, or Deep Web, which is an encrypted layered network accessed by a special browser that passes data through multiple computers around the world to anonymize the end points. It is now accepted at more than 100 stores and sites, including some recognizable names.
Bitcoin has matured and spawned a vibrant market for dozens of other cryptocurrencies, the next 2 largest of which are Etherum and Litecoin, which both have market caps in the billions of dollars. The new currency have formed a highly speculative Initial Coin Offering (ICO) market where people try to get in early at the issue price for quick returns. In addition to the cryptocurrencies, the entire gift card industry allows stores to essentially make and distribute their own currencies. This established payment system has been around for a little more than 20 years. 20 years from now, cryptocurrencies will be as commonplace as gift cards. Online payment system providers make money on transaction fees and they make interest on the funds they hold during the settlement periods. Winning will require convenient, reliable, trustworthy systems and a marketing and distribution function that wins over enough consumers to incentivize merchants to sign up to accept their innovative new way to pay. The landscape is likely to be populated with both financial upstarts and financial stalwarts vying for the billions of dollars in fees the space provides.