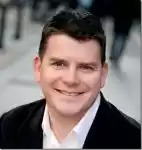 Back in July 2012 BrightEdge announced that the Majestic SEO's powerful backlink engine was integrated into the BrightEdge S3 global enterprise SEO platform, enabling clients to optimize their SEO strategies using Majestic's industry leading backlink database. BrightEdge's integration with Majestic's offerings echoes both company's long history of "White Hat" SEO services to professionals that focus on delivering high-fidelity, high-value, relevant content to consumer and B2B commercial markets through online search. This fact is mirrored in a joint 'White Hat Backlink Best Practices' Whitepaper that was composed in partnership with Majestic SEO and Rosetta.
The free report can be downloaded here: http://www.brightedge.com/white-hat-backlink-best-practices-majestic-rosetta
Majestic SEO at Share13
BrightEdge are delighted to announce Majestic SEO as a sponsor and presenter at Share13. We managed to catch up with Dixon Jones, Founder of Majestic SEO and Mel Carson, US Ambassador for Majestic SEO and founder of Delightful Communications and here is what they had to say:
Dixon Jones
"Over the last year, there's been a call from Brightedge customers requesting the ability to utilize Majestic data within their platform. For that reason we have been working closely with Brightedge to enable that to happen. " "At Share 13 we'll be able to demo Majestic live for users and we'll be working with a BrightEdge representative in the demonstration area to offer a simple on-boarding process that means users won't need to set up new account facilities or payment channels as BrightEdge will manage that directly. This will allow BrightEdge customers to drill directly into the heart of the link data – both for themselves and their competitors – right through the Majestic interface. With a new layout and UX improvements, Majestic SEO is rightly seen as the world's leading link intelligence data source."
Mel Carson
"My role at Majestic is to represent them at US events like Share13, but also to help evangelize the platform as a big data set that transcends across SEO applications. My background at Microsoft was in social media and digital PR, and while working with Dixon Jones and the team at Majestic, I've been doing a lot of speaking and writing about how link data can be used for influencer discovery, blogger outreach and measuring the effectiveness of an interactive approach to PR.
I'm really trying to put the "Public" back into the acronym (too often traditional PR people concentrate on press) through smart use of social media and digital strategies that help keep a message live longer. In my session at Share13 I will be focusing on how links are about relationships and are not just between websites. I'll show how Majestic data , in conjunction with BrightEdge, can be used to help uncover ways to differentiate your digital strategy and create opportunities that are delightful, agile and unexpected for the end user. As the digital marketing world comes full circle back to content being king, the Share13 audience learns to love links, not just for ranking purposes, but for a whole lot more."
Mel will be speaking, and maintaining his Microsoft connection, in the Webmaster Tools and White Hat Practices session alongside Vincent Wehren, Webmaster Tools Senior PM, at Bing on Friday August 23rd at 11.20am.
Full details and the agenda can be found here: http://www.brightedge.com/share13-agenda
About Majestic SEO
Majestic SEO surveys and maps the Internet and has created the largest commercial Link Intelligence database in the world. This Internet map is used by SEOs, New Media Specialists, Affiliate Managers and online Marketing experts for a variety of uses surrounding online prominence including Link Building, Reputation Management, Website Traffic development, Competitor analysis and News Monitoring.
As link data is also a component of search engine ranking, understanding the link profile of your own, as well as competitor websites can empower rational study of Search Engine positioning. Majestic SEO is constantly revisiting web pages and sees around a billion URLs a day. As Marketing Director at Majestic SEO, Dixon Jones key objective is to continue to promote the database both as best of breed and as the dominant provider of Link data, gradually broadening the products to reach supplemental marketing channels – both geographically and vertically.
About Mel Carson
Mel Carson is a Social Media Consultant, Digital PR & Personal Branding Strategist, Keynote Speaker and Blogger & Author. After a 7-year role as Digital Marketing Evangelist at Microsoft Advertising Mel started his own company - Delightful Communications LLC - whilst also working as the US Ambassador for Majestic SEO.
Pioneers of Digital – Mel Carson and Paul Springer
Pioneers of Digital is a book showcasing success stories from leaders in advertising, marketing, search and social media. It profiles 20 of the world's leading digital innovators from leaders from Google, Microsoft, Ted.com, MTV, Facebook and Bing. The book reveals the inspiration behind their success.
We are hoping Mel will bring a few signed copies of the book with him to Share13! See more from Pioneers of Digital at: http://www.pioneersofdigital.com/#sthash.ZFu9J2GR.dpuf
Share13 is in San Francisco on August 22-23
Share13 is the industry's premier digital marketing event focused on organic search and digital marketing. Share13 is packed with content from leading brands and hands on practitioners on what is working in their business today. Unlike many other user conferences and public tradeshows, share is exclusively for search and digital marketing practitioners at leading brands. Attendees learn best practices from leaders, share their own expertise and make connections that last a lifetime.
Feel free to test your knowledge with BrightEdge Digital Marketing Quiz or SEO Quiz.
Information and registration: http://www.brightedge.com/share13 Follow updates on Twitter @brightedge #share13