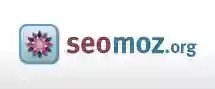 We are thrilled to announce our partnership with SEOMoz - bringing the power of Linkscape's index to enterprise marketers by showing them how to easily get backlinks. Through BrightEdge Connect and the SEOMoz partnership, we are bringing Linkscape's 450 billion links directly into our Enterprise SEO Platform. With BrightEdge becoming the SEO system of record for enterprises, it was important to provide this information directly inside BrightEdge so that everyone from the CMO to the SEO manager are operating from the same information and metrics, including backlinks which are a key signal used by the search engines. Legitimate Backlink Strategies That Work We are continuing to lead the enterprise SEO market with this new offering and are taking another step in simplifying how marketers manage SEO. This integration gives marketers at Fortune 1000 and Internet Retail 500:
Competitive Link Intelligence - Key information on how their competitors are using backlink to beat them in natural search is available directly in the BrightEdge platform.
ROI of Link Campaigns - Visibility into the ROI of SEO helps marketers invest more into the backlink strategies that work and stop investing in the ones that don't.
Automated Recommendations - Specific and automated link building recommendations for each targeted keyword and page enable enterprises to execute a scalable SEO strategy that drives organic revenue.
We are very excited to partner with SEOMoz because of our shared values on openness and transparency, and the shared belief that white-hat link building is the best strategy for long-term SEO success.