Instagram has established itself as one of the most popular social media platforms. It boasts one billion users, 500 million of whom use it every day. It began as a platform that appealed to younger generations, and its younger audience has stuck around while also expanding into other demographics. Fifty-nine percent of users are under the age of 30, and 72% of teens use it every day.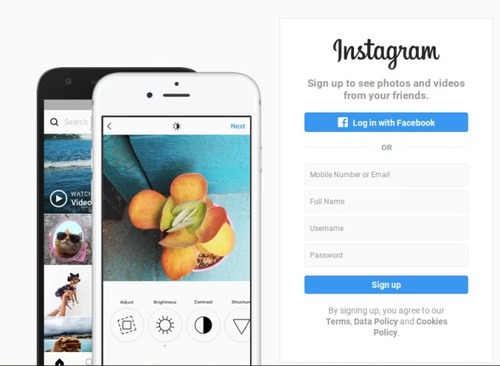 Visuals are the heart of the platform. It taps into the popularity of images and videos across the web. Brands can use this platform as an effective way to engage with prospective customers, particularly brands who have target demographics that trend younger. Users on the platform respond well to paid advertising -- 65% percent of the top performing posts on the platform contain featured products.
Even outside of paid advertising Instagram marketing on the platform, brands have a number of ways to build organic success. If you want to take your profile and campaigns to the next level, here is what you need to know about effective Instagram marketing.
1. Optimize your profile
Your profile offers space to create a strong first impression for your followers. That said, you don't have much space for a profile biography -- only about 150 characters -- so you'll have to be efficient. Consider important keywords related to your industry that might interest users and incorporate when possible. Use keyword research to better understand the terms that people are interested in.
Part of optimizing your presence on a social platform also includes your company profile picture. Instagram is a highly visual platform, which means that the image you select for your company profile picture can have a tremendous impact. Select one that engages users, calls to mind the casual atmosphere of this social platform, and encompasses your brand associations.
2. The importance of influencers on Instagram marketing
The consideration stage of the buyer's journey for many users now includes validation from social. Recommendations from friends and family remain the most trusted form of "advertising," and influencers help to fill this role. People are 10 times more likely to be influenced by a non-celebrity blogger than a celebrity endorsement, and they're 30% more likely to purchase something that has been recommended by a non-celebrity blogger.
Influencers, therefore, can benefit from Instagram marketing efforts. They provide trusted reviews for potentially hundreds or even thousands of people. This can encourage people to select your product over that of a competitor.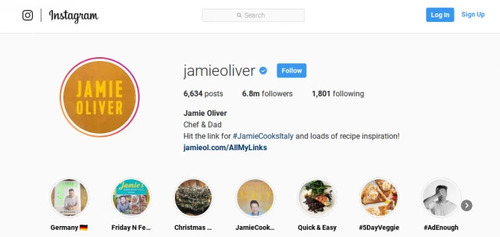 Choosing which influencers to work with, however, can be a challenge with Instagram marketing. Consider these tips when making a selection:
Consider the audience the influencer reaches. You want to find someone who aligns well with your target audience. There can be influencers within your sector who target slightly different audiences, such as discount products or small-to-medium-sized businesses.
Think also about the voice the influencer projects. As an influencer, they will help to broadcast your brand to others. You do not want someone with a dramatically different voice to reach out to your prospects. While you might not find someone who aligns directly, you want to make sure that the voice does not vary so much that customers develop the wrong associations with your organization.
Make sure you can still differentiate your brand with Instagram marketing. Some brands end up making mistakes with influencer marketing by doing little to separate themselves from other products that the influencer might be mentioning to customers. With Instagram marketing you do not want to lose your brand voice and let the products or services you sell become just one of several that this particular Instagram influencer markets on your behalf.
3. Use Instagram Live to drive direct interaction with your users
Instagram allows users to create live streaming videos to actively engage with other users online. Using this feature is a fantastic way Instagram marketing drives brand reputation and connections with prospective customers. Remember that customers like to feel a personal connection with the brands they buy from. Instagram Live amplifies this personal connection, making it appealing for many users.
Not only do Live posts help prospects feel like the brand is speaking directly to them, but they also allow for opportunities for customers to ask and receive answers from brands in the moment. This creates even more of a semblance of a conversation, driving a strong relationship. To maximize your Instagram Live potential consider these tips:
Consider moments that customers will likely be interested in. For example, if your brand hosts events, you can offer viewers an Instagram Live video with snippets of talks from the event, interviews with attendees, or other snapshots to build interest.
You can host opportunities for brands to interact with certain members of the company, such as the CEO, CMO, or other leaders. They can be on hand to answer questions for users.
Behind-the-scenes tours of the brand headquarters, information about impending releases, and similar important moments can also drive engagement.
Before your livestream, build excitement with users. Let them know about the impending video, encourage them to pre-submit questions, let them know why they should join the video.
Select broadcast times that will be convenient for the most number of users. Look at when most people read your posts to gain this insight.
4. Run user-generated content campaigns with branded hashtags
User-generated Instagram marketing content can be a great way to engage with users. Customers place more value on the buying habits of fellow customers and non-celebrities than official promotions. This explains why they appreciate recommendations from those they trust -- including non-celebrity bloggers -- and why things like social proof can provide so much value. Contests that employ user-generated content will promote your material across the platform as people submit proof that they use your products or services. This boosts brand awareness, social proof, and influences people in the consideration stage of the buyer's journey.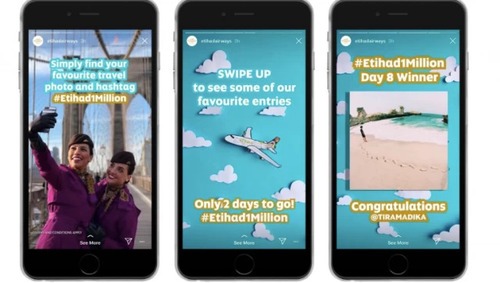 When designing your user-generated content contest, there are a few factors to keep in mind:
Before you begin the contest, outline what you want to accomplish, who you will target, and the type of prize and entry system that will appeal most to your target audience.
Create a theme that will appeal to participants and a prize that will excite them.
Create a unique, memorable hashtag that allows your contest to thrive. There's a number of free hashtag analyzer tools out there that can help you to both target and differentiate effectively.
Know how you will choose your winner. Make sure it is an objective system that keeps the contest fair.
Outline the terms of your content and have all the important people at your organization review it, including your legal team.
Promote your upcoming contest across all platforms, but particularly on Instagram. Make sure your followers know how to enter and what they can win.
With its popularity and ability to influence users, Instagram marketing can be an excellent tool for engaging prospective customers and building brand awareness. As you begin building your Instagram account, consider how these tips can help you create a stronger profile and presence.