Strive to position your site in one of the top three spots on the first page of Google and on average 35% of searchers will be clicking over to your site. Video SEO strategies place you front and center for your target audience. Google is now showing video thumbnails in 26% of search results according to BrightEdge Research. I want to share how adding high-quality videos to relevant pages on your site will engage your viewers and keep them on your site about 50% longer. Google search engine crawlers like that a lot.
Why are videos so popular?
Think about all the reasons you like videos. They're interactive. You can click on a play button, an offer, or click for more information. Maybe you even replay it. Videos convey human emotion making it easy to connect with the content.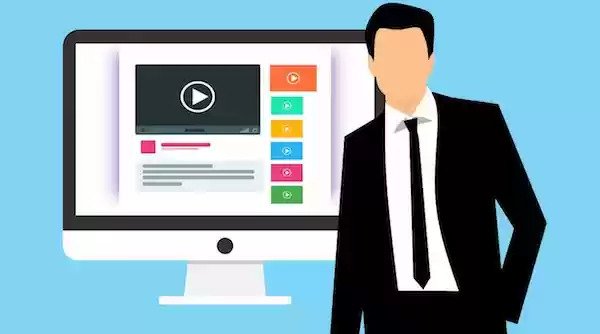 Videos increase your click-through rate, which drives 157% increase in organic traffic from SERP (search engine results page). During my research, I found that the experts confirm these results. According to Smallbiztrends by 2019, global consumer Internet video traffic will account for 80% of all consumer Internet traffic. Furthermore, pages with videos are 53 times more likely to rank on Google's first page. Unbounce tells us that using videos on landing pages can increase conversion by 80%.
Maximizing your efforts using video SEO
Adding a random video here or there won't do the job. You'll need to be thoughtful about whether the video is informative and engaging and whether it makes sense on the page. Don't just link to it, embed it onto your site and make sure the video image is compelling. You should add good SEO text along with valuable content to your page. Don't forget to share your videos on all your social media platforms. Try to evaluate your videos and content according to a cycle. Your video boosts your ranking. It drives more people to your site. Potential customers click your link. It satisfies their interest because of your awesome videos. They linger longer. Video SEO goes up.
What to record to boost your ranking with video SEO
If you have a website, you have a story to tell, so use your video to educate your viewers. What is your product about? What's the history behind it? What made it so valuable to you that you wanted to offer it to the public? If you're offering a service, describe it to them. Show them how it works and what they have to gain from it. Add some testimonials to validate your content. Think about the questions that your customers ask most often about your product or service and answer them in your video. If you're offering a product, making videos is even easier. Think of your website as a how-to book that someone might check out of a library. We've become a nation of DIY-ers. Describe your product, and then show your viewers how it works. I like to show the before and after results. By giving your customers information, you're empowering them to make a great decision—and that is to invest in your product or service. As you educate your customers, you gain credibility as they deem you an expert in your industry. Posting a how-to video is also a great way to get your video listed in the "suggested clips" results. Show them who you are and what you're all about. Shoot some video of your office behind the scenes so your audience knows what goes into what you're offering. Add some music, a touch of humor, or something unexpected. Think about how quickly the ALS Ice Bucket Challenge or the Police Department Lip Sync Challenges went viral. Why? Because they're fun.
Google likes YouTube videos and privately hosted videos
When deciding your video strategy, you need to think about where the content will live. In recent years, Google only promoted YouTube videos with thumbnails on the SERPs, but recently they are increasing the exposure of domain-hosted videos also. Don't forget to optimize all the backend information like title, description, tags, number of subscribers after watching, comments, likes, and dislikes. This is an important step because it tells Google how to categorize and prioritize your video. Making videos takes a lot of effort, so I recommend creating a version for YouTube and one for your site. Consider the YouTube version more of an upper funnel piece designed to get people to your web site and videos on your site mid-funnel designed to get people farther in and to transact there.
Tips for Creating Engaging Video Content:
Be careful not to make your videos too long. You'll keep your audience's attention for 1-2 minutes, but not longer than 4 minutes. About half of your visitors will be watching your clip on a mobile device which is another good reason to keep your videos short and visible in that size window. A video on your home page can be effective; people often use corporate or product explainer videos there. Depending on the content, consider whether to place it on a more relevant page or depth in the site path or journey. Surround your video with relevant content to tie it all together. Include a transcript of your video below the video window and load it with SEO-friendly keywords. Turn your visual graphics into a downloadable infographics or assets to capture even more attention. Remember that search engines like videos because searchers like videos. Leave out the fluff and keep them meaningful. Keep them short and mobile-friendly and let your brand shine through.