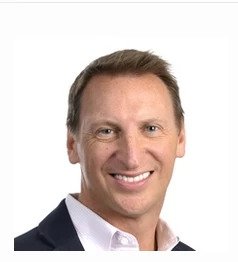 Last week, Eric Papczun, President of Performics US took out time to chat with content and marketing thought leader Andy Betts as part of the Share13 interview series. Prior to his current role, Eric managed Performics' general operations and led its optimization services group, which includes search engine optimization (SEO), content marketing, strategy and optimization, and feed marketing.
Eric has earned accolades as a thought leader for the search industry. He frequently speaks at major conferences such as SES, SMX and Pubcon. He is a regular contributor to Search Engine Land with a monthly video column and has been featured in DMNews and other publications.
At Share13, Andy will be moderating the panel on The Future of Search on August 22nd. In this interview, Andy Betts(AB) talked to Eric Papczun(EP) about a number of topics related to the session.
AB: Hi Eric, many thanks for taking the time to share some insights with us. Welcome to Share13!
EP: Thanks Andy, its great to be asked. I am really looking forward to the event as an opportunity for leading brands and marketers to discuss key topics and trends and exchange insights about our strategies and solutions for moving forward.
AB: It is great to have you on the Future of Search panel. I would like to ask you a few short questions on important topics that you and your team at Performics address on a daily basis.
AB: How has content developed to become a key focus and central part of search and digital marketing?
EP: We believe that content has always been the core of any digital marketing campaign. Without relevant and engaging content search visitors are certain to bounce off landing pages at a higher rate and web pages have little chance of ranking in organic search. However, we also believe content strategies and execution have garnered more attention as marketers recognize content's role in influencing decisions and as a means to drive higher conversions resulting in improved ROI from ad spend. We are also enjoying a closer relationship between performance marketers and web dev/IT as internal barriers have broken down over the years.
AB: How do you view the relationship between Earned and Owned and Paid media – is it a battle or is it part of a holistic marketing solution?
EP: We don't see this as a battle between one form of content versus another but instead a symbiotic relationship between them all. Paid builds awareness, promotes offers, and captures demand; owned content provides depth and understanding; and earned content provides context and verification. The best marketers know the right balance between all three.
AB: What is your approach to publishing content and measuring performance across channels like site, search and social?
EP: Performics evaluates each piece of content on its ability to engage and influence, as well as, how visible it is to others via search engines and social distribution. We suggest measuring bounce rates, and monitoring the efficacy of participant journeys.
AB: How important is mobile search in 2013?
EP: It's obviously more important than ever as more of us have smartphones and other mobile devices. Mobile search is now almost 30% of our clients' search volume and increasing every month. What's less understood is how poor mobile experiences are hampering mobile conversion rates and mobile search rankings. This is really the largest opportunity in mobility today.
AB: Yes, definitely agree! That's great, Eric – thanks so much for your time. I really appreciate it.
EP: A pleasure, look forward to seeing you and the BrightEdge team at Share!
About Eric Papczun
Eric Papczun traded his computer geek card for a button-down collar and a finance degree at Kent State University when he realized that showing off his Atari 800XL computer was not going to get him a date in the 80s. After that, it was all kismet as he found himself in leadership and entrepreneurial roles in the exploding early days of the tech industry.
At the age of 21, Eric's first business was a building a credit union from the ground up for students at his college, which ultimately become a successful venture that still exists today. He leveraged his experience into a consulting career training other credit unions to achieve a sales and service culture, and then jumped into retail entrepreneurship with a specialty website and physical store selling high-end golf memorabilia called Golf Links to the Past. Having "skin in the game" with his own business meant that Eric had to learn internet marketing as the tactics themselves were being invented and perfected. He started with banners and paid search in the very early days of search advertising, then taught himself search engine optimization (SEO) tactics. He eventually sold the company, but found himself hooked on internet marketing and ready for a new challenge. He joined Performics in 2005.
Prior to President of Performics US, Eric managed general operations and led the optimization services group, which includes search engine optimization (SEO), content marketing, strategy and optimization, and feed marketing. In his previous role as vice president of client services, Eric led a number of Performics' dedicated account teams in strategy, project management and analysis of clients' performance marketing programs. He was also the architect of Performics' modern day SEO practice and assembled the experts who identify important technical, content and linking roadblocks that impede the navigation and ranking of a Web site and its relevant content.
About Andy Betts
Andy Betts has 15 years of strategic marketing, content and digital marketing experience working with many of the industry's leading global agencies and brands across key strategic and marketing growth functions.
Andy has been part of some the industries largest acquisitions such as Latitude (£50m), DoubleClick Performics ($3.1bn), Publicis and Performics ($60m), Dentsu and Innovation Interactive ($200m) and Experian and Techlightenment/Alchemy social (undisclosed).
Andy has also worked at VP level with brands such as – Google, MSN, Apple, HP, HSBC, United Airlines, Lexis Nexis, Saxo Bank, Motorola, American Express, Fidelity and Fidelity International.
Andy works with BrightEdge on marketing, content and digital strategy whilst also writing and ghost writing for leading publications such as Huffington Post, Search Engine Watch and Econsultancy. Andy's articles have appeared in Search Engine Land, Venture Beat, Mediapost, and the NYT. You can reach Andy on Twitter as @andybetts1 and on LinkedIn.