In a motor vehicle, the dashboard is a strategically placed control center, which gives the driver instant access to information about how the various systems of the car are working. These "reports" give real-time data about the most important components of the system to ensure the car is running as it should.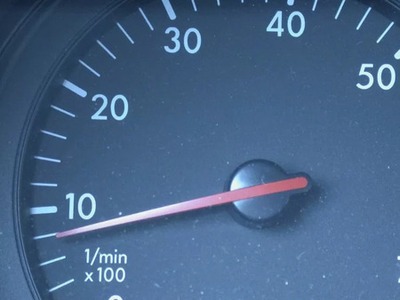 A digital dashboard is exactly the same concept, applied to business initiatives.
This initiative can be anything from organizing a global event to implementing an SEO program. Wikipedia cites the definition of the dashboard from Peter McFadden as "an easy to read, often single page, real-time user interface, showing a graphical presentation of the current status (snapshot) and historical trends of an organization's key performance indicators to enable instantaneous and informed decisions to be made at a glance."
One important consideration in making the most from any digital dashboard is being able to customize the key performance indicators that you want to track. Auto makers, for example, when assembling a dashboard, apply their expertise to determine which components are the most important for a driver to track. In a digital dashboard, that same determination is left up to the user. And while customization is a benefit of digital dashboards, it presents a couple challenges.
For example, in Web analytics, reporting mechanisms often start by reporting on generic data – meaning until the reporting is configured to the user, that business receives the same data any other business would using it right "out of the box."
Another challenge is that the value of the information being reported on is only as good as the users' ability to determine what they should actually be tracking. Imagine a person with no understanding of how a car engine works being responsible for determining the components of his or her vehicle dashboard. This person could make educated guesses and even get a couple right – temperature gauge, gas gauge, etc. – but this person wouldn't be expected to know the most important pieces that show the health of the entire system.
So to get the most from your dashboard, whether it's within your Web analytics or your customer relationship management system, there are a few things to consider. Let's look at those next.
Getting Dashboards Right: A Starter's Guide to SEO Reporting
Before venturing to design your own digital dashboard, you'll need to explore a few questions. In this case, let's say you're tracking an SEO program. You'll want to ask:
What are the key performance indicators of the program? The dashboard is a reporting arm for your strategy, so get clear on what the KPIs are, and customize the dashboard to report on that.
Who will view the dashboard? Depending on the technology, you can often customize dashboards for different types of people. Your own personal dashboard may provide a greater level of detail than a dashboard for the executives who just want to see a few high-level reports, for example.
When should the reports be delivered? Some types of programs need more consistent reporting than others. Find out the sweet spot between data overload and not staying in the loop at all.
Using BrightEdge's dashboards as an illustrative example of what you might track in an SEO program, here are some considerations for creating dashboards:
Choose the types of charts you're interested in. In BrightEdge, you can view charts that show you competitive trends, keyword rankings, SEO "health" snapshots and more. You can also choose how to deliver the information, for example, CSV or PDF formats.
Start with templates and build from there. When you're first starting with dashboards, you may want to use an expertly created template and customize from there as you begin to learn options. In BrightEdge, you can choose templates for individual roles within the company, such as the executive, the SEO manager and more.
Consider tracking events that may impact the program. In SEO, this would be events such as search engine algorithm updates, site redesigns and others.
Determine if integrations are available to make the data more informed. With BrightEdge, for example, our dashboards integrate with Web analytics to give a more complete picture of performance.
Here is an example of a couple reports found in one custom dashboard in BrightEdge. The first report shows the overall SEO health of a website, and the second report in the dashboard shows how the example site stacks up against the competition.
Digital dashboards – especially in an enterprise organization – help all the stakeholders get an instant picture of how the system is working. With dashboards, every person at the wheel of a marketing project has a clear understanding of the individual components and how they're working to keep the vehicle on a clear and smooth path.
If you have a marketing program, and you have analytics reports, chances are you could greatly benefit from customizing the dashboards associated with that data to get a quick snapshot of how you're tracking against goals.
Take our digital marketing quiz to test your knowledge.