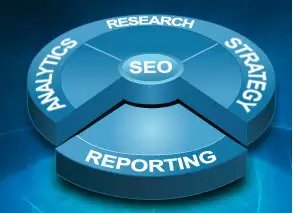 We are proud to formally launch the BrightEdge SEO platform! This is a great accomplishment and congratulations to everyone who made this possible. Read the full announcement here. What is different about BrightEdge? First, we are designed for the enterprises who wants to scale their organic channel in a measurable and predictable way. We provide the platform to support that growth around common goals, metrics, and recommendations that are instantly available to everyone involved in SEO. We are not a point solution but an integrated suite for SEO. Second, we have developed a number of innovative and completely unique capabilities:
Closed loop analytics that pinpoint the SEO changes that increase revenue. This is critical for understanding the business impact of any SEO project and spending time and resources accurately on SEO.
Competitive intelligence that tells you exactly what is working for your competitors and how to beat them in natural search. Another unique capability that removes guesswork when you are developing your SEO roadmap.
Actionable recommendations on how to best target SEO opportunities that are ready to be exploited. These recommendations are not the typical "one size fits all" recommendations but tailored to the various people involved in SEO across a company.
Scalability to accommodate any number of pages, keywords, or backlinks, enabling you to grow your SEO footprint over time without any constraints.
In the upcoming weeks, we will be talking in more details about our solution. In the meantime, please check out selected customer testimonials on our web site including MySpace, Symantec, VMware, Trulia, and Branders. Are you ready to turn your SEO into a ROI-driven marketing channel? Stay tuned. Best The BrightEdge Team