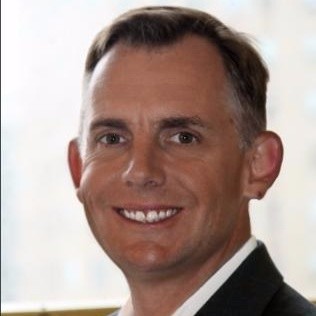 BrightEdge are proud have Resolution Media as a premium sponsor at Share13. As part of the Share13 blog series we had the chance to catch up briefly with Alan Osetek, President of Resolution Media as he prepares for his panel presentation on the Digital CMO. Alan is presenting alongside Mike Grehan from Incisive Media, Jeremy Sanchez, CEO, of Global Strategies and Christian Nimsky, VP of Digital, at Consumer Reports.
About Alan Osetek
Alan Osetek is the President of Resolution Media and oversees the growth and expansion of the brand in the U.S. A digital industry veteran, prior to joining Resolution Media, Osetek was the Managing Director for iProspect's Boston office, responsible for overseeing all activities for iProspect's east coast operations.
Here is what Alan had to say on current trends and topics in search, social and content:
Digital marketers on the brand or agency side have to learn, grow and hone new skills faster than ever before to keep up with their constantly evolving audiences. This year's Share13 lineup of topics and speakers will help brands and individuals stay ahead of the competition. I'm honored to be a part of the event and excited about the many critical topics we'll tackle together.
Not provided
When Google Secure Search began cloaking SEO referring keyword data, it immediately confused and disrupted the day-to-day reality of every SEO professional. But since then it's been a tale of two approaches, exposing a glaring weakness of SEO shops that leaned too heavily on referring keyword data all along. Those that leaned entirely on referring keyword data have either reinvented themselves or filled the data hole with guesswork and estimations. The best digital marketing and SEO agencies have always treated referring keyword data as one piece of a much larger puzzle of consumer behavior.
At Resolution, we leverage ClearTargetTM to define digital customers and audiences. And referring keyword data from SEO campaigns represents just one fractional component of ClearTarget. By combining digital measurement and research services, paid search and SEO intelligence, Web analytics, and brands' proprietary CRM insights, we help our clients minimize the damage of "not provided" and we build more accurate customer models with this omni-channel approach to behavioral analysis.
Content marketing
Content has become a key focus of search and digital marketing because it's an element of everything we do and enables brands to cater to their most important audiences in a cost effective owned media environment. The brands that best capitalize on content are often the brands that understand their core audience segments and how they behave across a wide range of media channels.
Content permeates everything we do - From understanding how audiences consume content and what key types of content a brand may be missing to actually brainstorming, copywriting and optimizing content, not to mention ad copy, landing pages, product descriptions and more. Today, the best search agencies understand that every service they deliver relies on content marketing expertise. And they build every content marketing effort on the foundation of a core understanding of the audience and its behaviors.
The rise of earned media
The best brands aim high for converged media – the elusive media that is owned, paid and earned. A piece of controversial research, for example, can start out as owned media – for example a report or a video. But brands that can identify the owned media with high potential turn to paid media to extend reach. With broad enough reach content can go viral through online shares or editorial media coverage. Advanced software such as Kenshoo Social (another great sponsor at Share13) provides the ability to identify the best performing owned media and further promote it with paid media (ads) so it eventually becomes earned media. Best practices in this arena change often and brands should be seeking out partners that bring the scale required to keep them ahead of the competition.
Measuring performance across sites, social and search
We start with client goals, measure the performance of content according to those goals and then do all we can to improve performance. In social, this approach is still in its infancy, because it takes a combination of sophisticated software packages (such as Brightedge) to measure the performance of owned social media (learn more about social media metrics). For some marketers, clickthroughs or shares might matter most, but in a lot of instances, it will be softer metrics like time spent with content or even page views. The most important element is creating a logical connection between goals and optimization, making sure the content deemed most effective is the content that best helps the brand meet its campaign goals.
Mobile search best practices
Like commerce, payment, direct response and so many other disciplines, mobile has completely upended search, because people have access to unprecedented knowledge resources at hand any time, any place, and in any situation. The best mobile search marketers have applied comprehensive solutions to solve the mobile puzzle, unleashing apps, mobile sites, mobile social campaigns and separate mobile paid search campaigns. Even today, many marketers still struggle to embrace Google's enhanced campaigns, and this was one of the most fundamental and publicized changes in mobile search ever.
At the end of the day, brand marketers consistently tell us there are just too many changes happening too quickly for them to stay competitive without help. This truth also extends to agencies today; we leverage technology partnerships to keep brands positioned to capitalize on new opportunities and strengthen bonds with their audiences regardless of technology, platform or device. Thanks to changes in mobile search, identifying the right technologies and partners may be a more important component of digital marketing than ever before.
Share13 is in San Francisco on August 22-23 Share13 is the industry's premier digital marketing event focused on organic search and digital marketing. Share13 is packed with content from leading brands and hands on practitioners on what is working in their business today. Unlike many other user conferences and public tradeshows, share is exclusively for search and digital marketing practitioners at leading brands. Attendees learn best practices from leaders, share their own expertise and make connections that last a lifetime.
Information and registration: http://www.brightedge.com/share13 Follow updates on Twitter @brightedge #share13