Pinterest, the visual social network launched in March 2010, has evolved far beyond its humble scrapbooking and recipe-sharing origins. Advancements such as "Rich Pins" and cross-platform sharing in Twitter and Facebook, plus the explosion in visual marketing in general, has dramatically increased Pinterest's viability as a marketing tool, and transformed it into a powerful social referral engine.
Pinterest's social traffic referral share grew a quantum 48 percent in the first quarter of the year and is now second only to Facebook in total social media traffic referrals, according to Shareaholic's 2014 Q1 Social Media Traffic study. In this post, we'll look at who uses Pinterest, and five ways to create a Pinterest presence and work on your Pinterest SEO for your brand, plus some bonus tips for engagement.
Who uses Pinterest?
Citing demographic data from Pew Research, MarketingCharts shows that users are predominantly educated, affluent women between ages 18 and 29. They tend to live in the suburbs rather than cities, and are also generally active on Facebook. For brands targeting this particular market segment, optimizing for Pinterest is a no-brainer. Digital marketers in general should find Pinterest a compelling social media platform, given the overall Web trend towards rich media - images and video – as BrightEdge CEO Jim Yu recently wrote for Search Engine Land. While Pinterest isn't appropriate for every sector, e-commerce companies and those organizations that lend themselves to visually appealing marketing campaigns will find Pinterest an ideal venue for showing off their brand's products or messaging (think grassroots non-profit social causes, for example). Let's go over best practices for leveraging the Pinterest platform for your brand.
Five steps for your Pinterest SEO efforts
1. Create and verify your business profile
The first step for businesses wanting to leverage Pinterest is to create a corporate profile. Once you've created your brand's profile, you'll then need to verify your website. Doing so adds a "check sign" icon to your site's images that shows Pinterest has officially confirmed your site. This can be done easily from your account's settings page.

2. Add Pinterest buttons to your website
Next, you'll want to add the "Pin It" button to your site's product pages and those landing pages that lend themselves to image sharing. You'll also want to add the Pinterest "Follow" button to these pages, so your site's visitors can readily track your Pinterest boards. Pinterest walks users through a simple process for uploading all of their buttons to your site's pages via its "widget builder."
3. Create and optimize Pinterest boards
You can think of Pinterest boards as virtual bulletin boards, each displaying a separate category of pictures aka "Pins" that represent your brand's information or products. As Pinterest's Kevin Knight recently wrote on the company's blog for businesses, you can approach boards either as a source of content distribution or as a destination for your content. No matter your approach, a best practice is to create several boards focused tightly around specific topics for more targeted engagement with your followers. For instance, rather than just a "clothing" board, you would want to narrow it down to "work fashion" for one board and "casual fashion" for another. You'll increase both search visibility and user engagement by enriching the board titles themselves, adding keywords to the titles and repeating them in board descriptions (within reason – avoid "keyword stuffing").
Elaborating on your boards' descriptions make them far more compelling, as well. Simply illustrated, a board title of "Healthy Recipes" with the description of "Deliciously healthy recipes that make trying to lose weight a little less miserable" conveys specific product benefits (and is far more search savvy) than a title of "Recipes" followed by a description of "Mmmmm … dinner." In his post, Knight offers three examples of brand boards demonstrating best practices:
4. Optimize your images
First and foremost, start with good, quality images that are clear and represent your brand well. And, just as with Pinterest boards, a best practice is to optimize individual Pins by adding keywords to the image file name and description. Other image optimization tips include:
Make Pins Twitter-friendly by adding a hashtag (#) to the image's alt attribute (and further encourage cross-platform sharing by checking off the "Facebook" box as well).
Add a URL back to your site or specific product pages, depending on the image and what it represents.
Limit the length of the image to 5,000 pixels (although there is no limit to the size of images, those longer than 5,000 will require users to scroll down)
5. Leverage rich pins
"Rich Pins" are designed to make your business stand out from your competitors on Pinterest. If you're in the ecommerce biz, you may consider employing Rich Pins so users can see the price and availability of a product right on the Pin itself.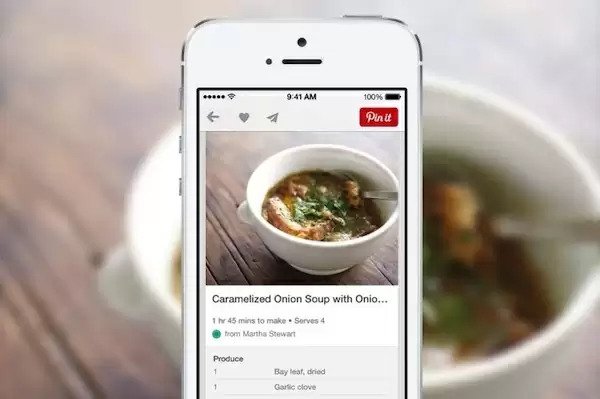 Rich Pins work by including extra details on the Pins from your website. There are now five category ("board") types supporting Rich Pins: movie, recipe, article, product and place. There are three steps to enabling Rich Pins for your site:
Add Meta tags to your website (such as Schema.org or OpenGraph)
Test your Rich Pins
Apply to get them on Pinterest
More detailed information for website developers can be accessed by links provided on the Rich Pins page.
Bonus: top seven tips to increase engagement from Pinterest SEO
Just like any social network, you need a consistent publishing schedule to create an engaging experience. And, you need inspiration to do so. Here are seven tips to get you started:
Add Pins weekly from a variety of sources, and include new Pins and re-pins from Pinterest. Do a Pinterest search to see what people are pinning, and get ideas for what you might pin or re-pin.
Focus on creating Pins that empower users and facilitate re-pinning. How-to guides, DIY activities and recipes are most likely to go viral if you're in any of those sectors.
Create contests that engage your online visitors via Pinterest. Read up on the guidelines for contests here.
Find out what people have been pinning from your site, and learn which of your products or content is most popular. To find your source page, go to: pinterest.com/source/yourdomain.com
Browse the popular feeds to see what Pins are trending on Pinterest, then tailor what you offer on your website or blog.
Follow the "Pinterest For Business" board for new ideas.
Review Pinterest case studies to see what's worked well for successful users like Etsy.
And, for more information on leveraging Pinterest for your brand, check out its business and Web developer pages, as well as its business blog.