BrightEdge Agency Co-Marketing Program
Compelling agency thought leadership and content
Agency Solution | Testimonials | Use Cases | Request a Demo
The BrightEdge Agency Co-Marketing program brings agency thought leadership and content to the BrightEdge customer community. A small number of agencies work closely with BrightEdge to deliver value-added content throughout the year. If you are interested in learning more about the program, contact info@brightedge.com.
Current Co-Marketing Agencies
Voted the Interactive Agency of the Year at the 2010 MITX Awards, Boston-based Overdrive Interactive is a full service online marketing firm that specializes in branding and lead generation services using:
Search engine optimization
Paid search management
Social media marketing
Email marketing
Online media planning & buying
Website application development
Noble Studios is an award-winning digital marketing agency specializing in integrated search strategy. Our data-driven methodology helps marketers boost results through both paid and organic strategies.
Core services include digital strategy, SEO, SEM, online media buying, UX design, development, and CRO.
Our "Think, Make, Measure" approach allows us to:
Identify key attributes of your target market

Dig into your brand's current search presence

Put the buyer's journey under the microscope

Synthesize this data to uncover new growth opportunities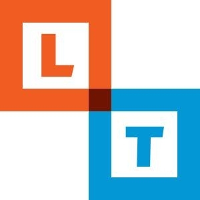 Our results-driven approach to strategy is backed by the power of a full-service digital marketing consultancy and an award-winning advertising agency. With a variety of client needs in diverse industries, our expertise allows us to give well-rounded and performance-driven thinking to each engagement. This includes organic and paid search, digital media, lead generation and acquisition marketing.