We are honored to have won the Most Innovative Companies in Customer Success Award at the Gainsight Pulse 2015 Conference last week in San Francisco!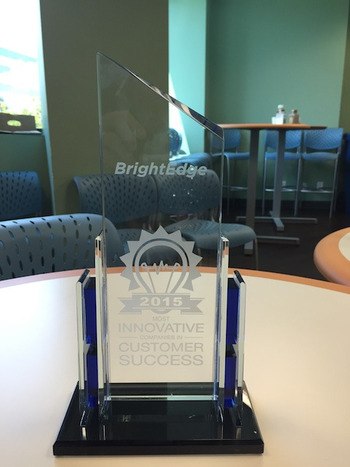 Our Client Services team, profiled in Gainsight's video, received the award on the main stage in front of over 2,000 customer success professionals along with companies, like Box and Workday. It was a privilege and a testament to the great team and partnership we have with our customers. Our customers are leaders in their industries, and we want to be leaders in our industry for them.
Customer success is the cornerstone of our business and is tightly woven into everything do, which is why we have one of the largest, most experienced client services teams in the industry.
We are absolutely committed to the success of our customers — it is our top value here at BrightEdge. We invest heavily to help our customers thrive; whether it's in product innovation, engineering, our CS team, professional services or sales, everyone at BrightEdge wants to make our customers massively successful. In fact, one of the primary metrics for our Client Services Managers (CSMs) is the presence of a success story for the customer.
We want each of our customers to be heroes for their business in content marketing, and we are determined to help them get there. We also understand that content marketing today is a veritable battleground for attention, so helping our customers stand out is paramount to our company's success. Our Data Cube offers customers unparalleled insight into essential competitive metrics, so they know where their content stands compared to competitors — helping them develop a winning strategy.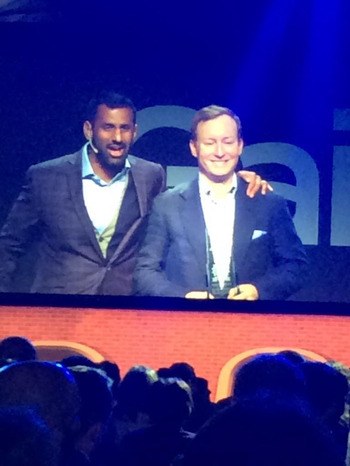 It was an exciting day to be recognized as a leader, not just in content performance marketing, but across the software industry as a whole. So, I want to say 'thank you' to all of our customers that drive our innovation and congratulations to the team for their win! To your success, Josh For more information on awards that BrightEdge has received, check out our awards page.