Thank you for attending.
Now replay all the action!
Your On-Demand Videos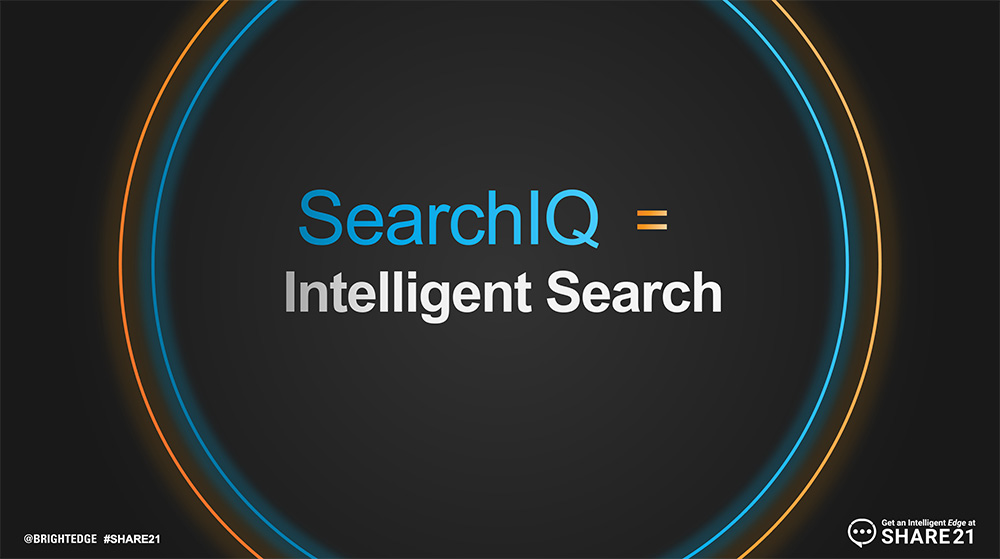 In the past 12 months, we have seen more changes to the search and digital landscape than in the entire last decade. Marketers are exploring uncharted territory, and the need to innovate is greater than ever before. This keynote will inspire you to leverage search intelligence to gain an edge in the evolving search and digital arena.
watch video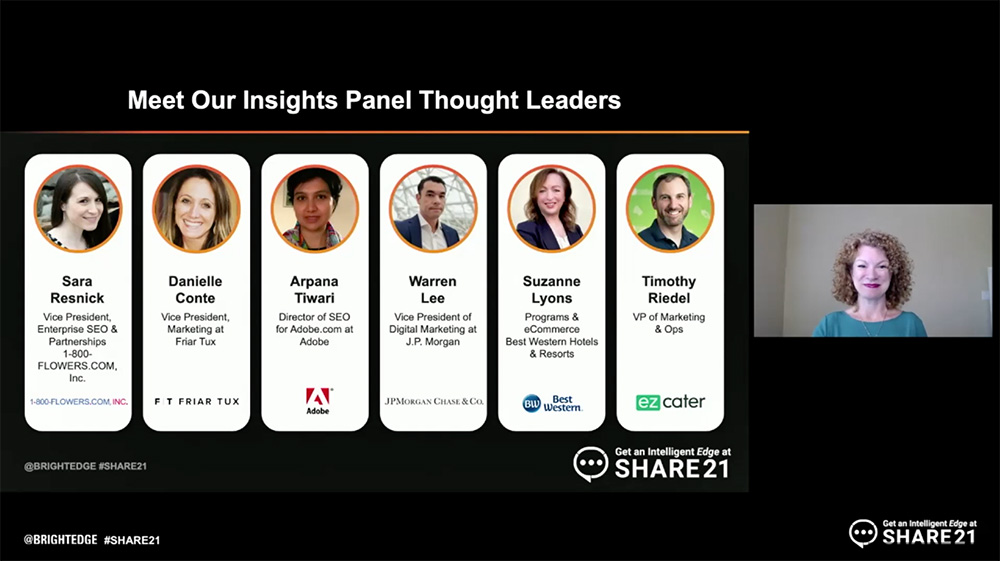 The practice of digital marketing is changing rapidly and the rulebook constantly being re-written. To succeed, one must innovate and adopt a growth mindset. In this panel, hear from thought leaders who have pushed the bounds of their industries using innovative tactics and strategies. This session will inspire marketers to take an experimental and growth-driven approach, and to leverage intelligent platforms to make the next BIG impact.
Industry Leaders that you will hear from include:
Eduardo Briceno, Co-Founder & CEO at Wiring Growth
Sara Resnick, Vice President, Enterprise SEO & Partnerships at 1-800-FLOWERS.COM, Inc.
Danielle Conte, Vice President, Marketing at Friar Tux and Stitch & Tie
Arpana Tiwari, Director of SEO for Adobe.com at Adobe
Suzanne Lyons, Director of Programs & eCommerce at Best Western
Warren Lee, Vice President, Digital Platforms at J.P. Morgan
Tim Riedel, Vice President & Operations at ezCater
watch video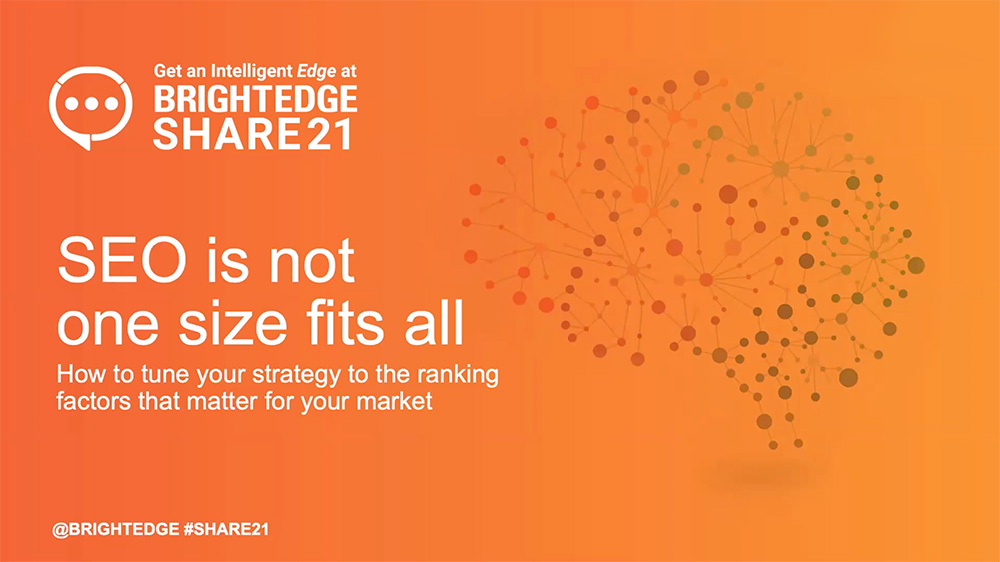 Knowing how to win in search gets more complex every day. Not only are there more factors impacting rankings at play, but the ways they impact rankings change from keyword to keyword. To win in search, you need an intelligent edge that allows you to pinpoint what must be done to generate traction faster than your competition.
Join BrightEdge Product Marketing Lead, Monique Johnson, and Product Consultant, Dave McAnally as they demonstrate how search intelligence distils thousands of hours of research into immediate insights on what ranking factors matter for your keywords. You'll also learn practical tips and tricks to navigate algorithm updates, core web vitals and competitive landscapes to give your company a winning edge.
watch video