Thank you for attending Share19 and for your interest in the presentation slides from the session Integrating at Scale: Driving Multi-Channel Lift.
What this session covers:
Savvy consumers no longer consume media in silos. Smart marketers are leveraging search insights to build integrated marketing frameworks. This provides uplift across all digital channels. The key to producing new digital experiences for the multi-touch customer journey lies within the understanding of customer intent and production of dynamically optimized content that can be activated across all digital marketing channels.
In this session learn how to drive maximum digital channel uplift in the least amount of time:
Build intent models that can be used to drive multiple digital strategies
Activate dynamic content across your site, email, social, and other digital channels
Drive incremental uplift and revenue that is measurable, impactful, and scalable
Featured Speakers: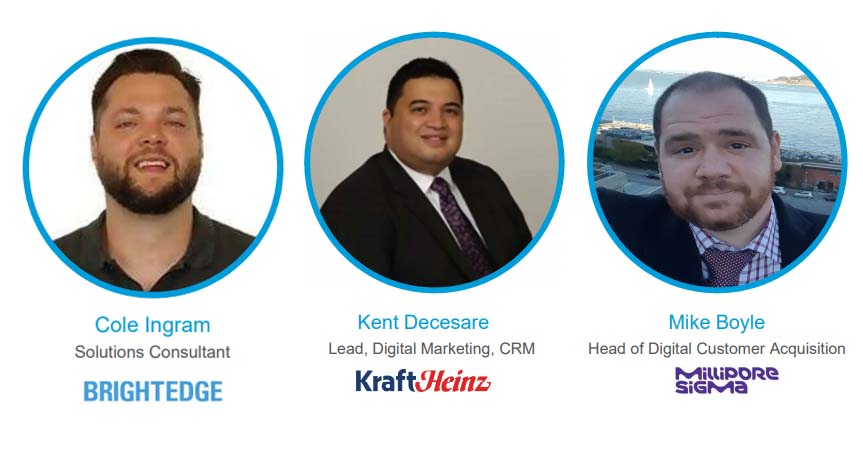 If you have any questions about the presentation, please contact your BrightEdge Customer Success Manager directly, or contact BrightEdge Customer Support.