Mattia Santin is the global SEO/social manager at the adidas Group. There, he leads the global SEO team responsible for delivering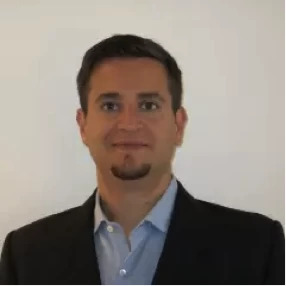 organic strategy for brands like adidas, Reebok, TaylorMade, Rockport and CCM.
I caught up with Mattia ahead of Share 14 to talk about how the adidas Group is evolving with the changes we've seen in the past year or so to the Web marketing landscape.
The SEO Landscape is Constantly Transforming
Andy Betts (AB): How much has the SEO landscape changed over the last year?
Mattia Santin (MS): SEO is constantly transforming. The changes in the last year (term not provided, Panda and Penguin updates, to name a few) changed the industry. The level of impact of these changes was dependent on the SEO approach each of us decided to take (and the willingness to do this properly without cutting corners). While a great level of flexibility was required (especially with analytics - not having keyword data anymore) many of the same white-hat SEO principles, we have been implementing for years, are still very much relevant (content, user experience, value of quality links. These will continue to be relevant for years to come.
AB: What change has had the biggest impact for you and your company?
MS: The loss of keyword data forced us to look into a different approach to our SEO strategy (goal setting and prioritization). At the same time, we (as everyone else) should have been prepared - as we had quite some time before this change was rolled out globally. The secure search update forced many to look into different data sources and place more focus on page-level data, general site, and content metrics. Editor Note: BrightEdge was the first to anticipate this shift in market with Page Manager and enhanced Page Reporting innovations. Google Webmaster Tools (GWMT) Integration also provides keyword data right within the BrightEdge platform.
AB: How do you see SEO and content evolving over the next year?
MS: Focus on your users first (the content they consume, how the get access to this, when and where). This, for many, is easier said than done. The mistake many companies make, in my opinion, is that they focus too much on content they want to produce (brand tone of voice, communication medium, and internal processes) and not enough on the needs and desires of the end user. Content should continue to be created with the user in mind (interesting, worth reading and sharing and useful), and published when and where the target users are more receptive to this. Speed of delivery and location (mobile) are, and will continue to be, major factors to consider.
AB: Do you have any tips to share on how marketers and businesses can adapt to the rapid shifts in our market?
MS: I would say that now, more than ever, (at least from an SEO perspective) businesses need to embrace change and set up a team that is prepared to react fast to such shifts. Focus on data and targeting personas will help in ensuring such changes are successful.
AB: What are you doing to shift focus from keyword to page performance strategies in light of secure search?
MS: The secure search update forced us to change the way we look at SEO data (forecasting and measuring its impact, define priorities and opportunities), but it did not change how we should approach it from a macro point of view (what ultimately will allow you to reach your goals). Organic keyword referral data has been a fantastic support for years, but many other data sources are still available (first and foremost page-level KPIs). BrightEdge quickly adapted to the industry shift, and supported us through the process. As with other updates, we have ensured all stakeholders (at all levels) understood the implication of such change and how we were going to react to this.
The Content Marketing Shift: Optimization, Measurement, Performance
Content Alignment is Always an Important (and sometimes difficult) Thing to Do!
AB: How are you aligning your content and search optimization efforts?
MS: In a large organization, content alignment is always an important (and sometimes difficult) thing to do. We have processes in place to handle the creation of different content types and the upload and measurement of its impact. This process changes depending if we are working on meta data (on-page) or more complex initiatives that involve video, user generated content or social integration.
AB: How critical is measurement of content in your organization?
MS: We try to use data in all aspects of the business and measure everything we do (including content). The goal is to embrace data while remaining flexible and driving fast campaign execution.
AB: Tell me more about your view on the convergence of content and SEO.
MS: We should all ensure content creation is first and foremost driven by our users and data (pre and post creation). Find the right balance between quality of content and SEO scale.
About Your Attendance at Share 14
AB: Tell me more about your session.
MS: This is my first time at Share, but hopefully I will be able to provide an insight into the way we do SEO at the Adidas Group. In particular I will talk about how we treat global SEO in a large organization that includes multiple brands, stakeholders and sites across different languages and countries.
AB: Why Share – why do you attend?
MS: I am looking forward to engaging and networking with other experienced SEO's - learning from their experiences and insights with them. Sharing is one of the best way to become a better SEO.
AB: What advice can you give Share attendees to make the most of their experience?
MS: Be open to share your experiences, and don't hold anything back.
Your Partnership with BrightEdge
AB: Tell us more about how you use BrightEdge to achieve your business objectives.
MS: BrightEdge helps us measure the impact of everything we do as an SEO team. It also helps educate all global stakeholders via reporting. In an organization the size of the Adidas Group ongoing education and alignment is key to ensure that all the different stakeholder, that play a major role in our SEO development, have visibility and understand our strategy and success.
AB: What do you love about BrightEdge?
MS: We have been working with BrightEdge for a few years now. We really appreciate the flexibility the team, and platform, has demonstrated in supporting our different (and often changing) needs.