This week's search news includes some different tips for SEO, branding on Facebook, SEO ranking factors and a take on the Google vs. Facebook debate. BrightEdge and Facebook also released an exciting Whitepaper about social SEO. Here are the top 10: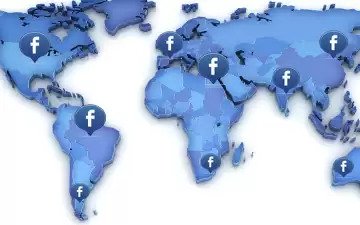 #1. Facebook Best Practices for Social SEO Leveraging Facebook for SEO - Social SEO - is a huge untapped opportunity. As search engines increasingly look at social media for relevant content and signals of authority, Facebook Pages become highly valuable company assets that must be optimized for SEO.
#2. Coming Soon: Google Panda Update 2.2 The next update will target a common webmaster complaint related to the original Panda/Farmer update: sites that scrape and re-publish content and are out-ranking the original source of the content.
#3. Why Google Won't Survive the Facebook Threat If Google's business has been built on choosing which Web pages, out of all those in the universe, are most likely to appeal to any given (but anonymous) query string, think about this: Facebook already knows, for the most part, which pages appeal to whom—specifically and directly.
#4. Getting Creative With SEO One of the biggest topics in SEO right now is 'social' SEO – the idea that the more people engage with your brand/product/website in the social space by liking, tweeting, and hitting +1, for example, the more likely you are to be rewarded with top rankings.
#5. Welcome To The Summer Of Search Social Search is everywhere you look. In both PPC and SEO conversations, search marketers are scrambling to understand how social is impacting search and what actions should be taken to stay current. Google's +1 roll-out has dominated much of the conversation, given its newness. But it's become very clear that social search is here to stay.
#6.SEO Industry Takes A(nother) Stab At Deciphering SEO Ranking Factors More than 130 search engine optimizers around the world have shared their opinions on the most important (and least important) factors that influence natural search engine rankings. Those opinions are included in SEOmoz's just-published 2011 Search Engine Ranking Factors survey.
#7. Google Analytics To Add Search Query Data From Webmaster Tools Big news for webmasters and SEOs: Today at SMX Advanced, Google announced they will be adding Google Webmaster Tools data directly within Google Analytics. This was also announced simultaneously on the Google Analytics Blog and the Google Webmaster Blog.
#8. Twitter Now Automatically Shortens Links In another step towards filling all its holes, Twitter has just announced its own link shortening service which starts rolling out today. The Twitter link shortening service will pass through t.co and shorten links to 19 characters, still allowing users to see what site the links are pointing towards.
#9. 6 New & Innovative Social Media Campaigns to Learn From From utilizing online video in an inventive way to creating a unique presence on Facebook, these six social media campaigns are some of the most original pieces of work as of late. Let us know about your favorite recent social media campaigns in the comments below.